Selim Mouzannar's eye-catching jewelry blends the opulence of the Ottoman Empire with modern-day Beirut.
With a clear focus on creating timeless pieces, Mouzannar opened his first workshop in 1993 in Achrafieh, where he carried on his family's legacy as jewelers.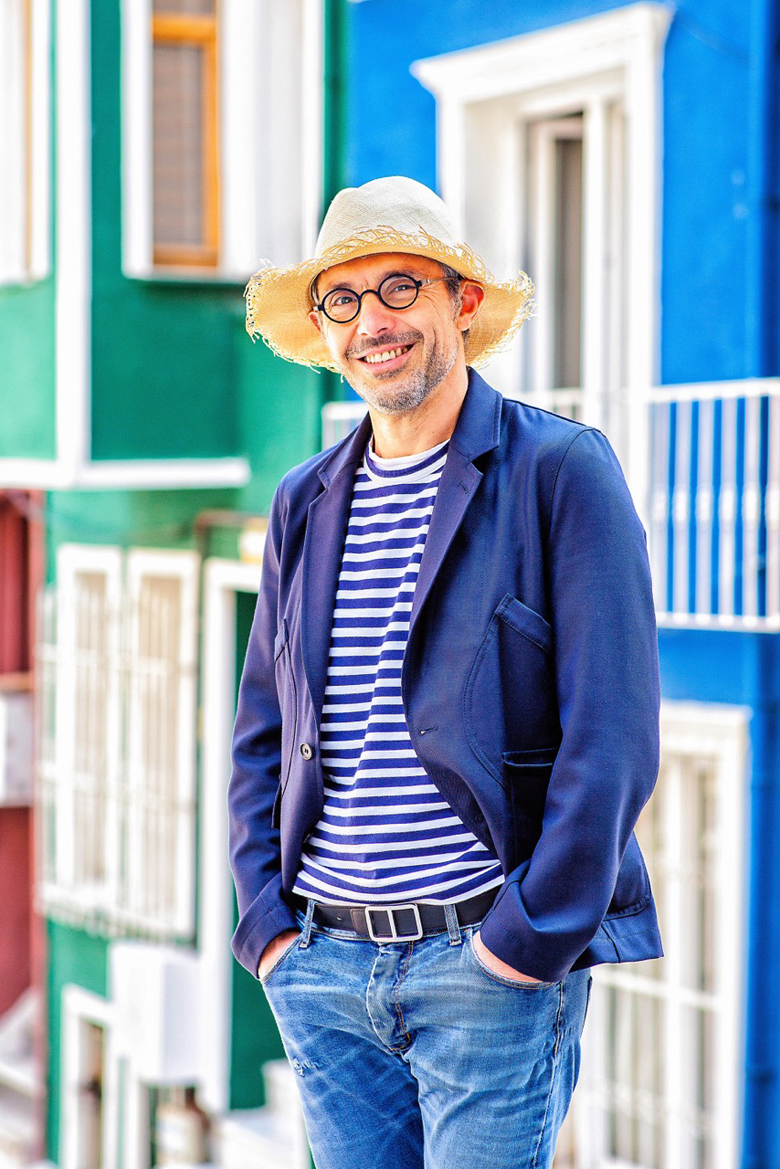 What memories do you have of your father's workshop in Beirut's historical jewelry souks?
As a boy in Beirut, I used to roam the incense-filled halls of the souk where there were hundreds of jewelry workshops; my father's and grandfather's were among them. During the afternoons helping my father, I would walk past the window displays jammed with jewels crafted in the Falamenk-Ottoman style. Our region was heavily influenced by the Ottoman Empire; it is something that you never forget. I was familiar with different jewelry craftsmanship from a young age.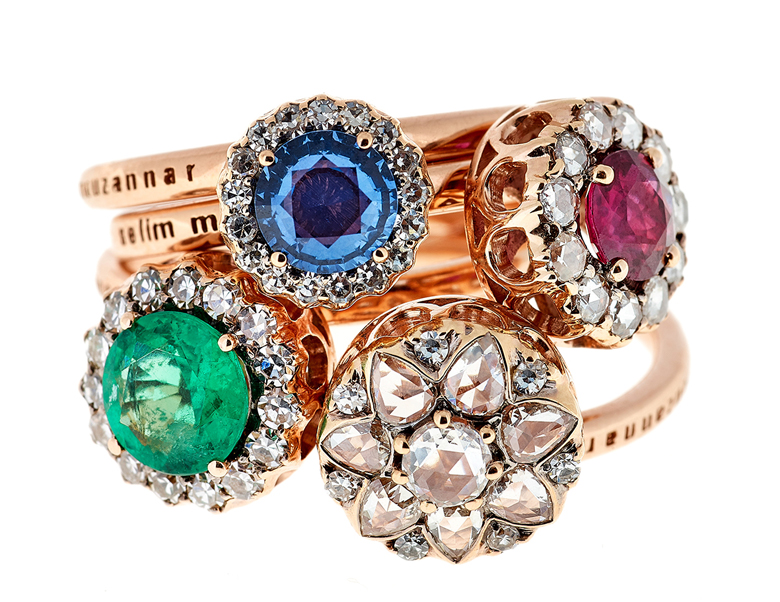 How has this influenced your own designs?
I've always been attracted to the traditional houses of Beirut and architecture is a part of my heritage. I live in my parents' old house, which I have remodeled. Despite being full of modern comforts, I respected the style of traditional Beirut homes when I renovated.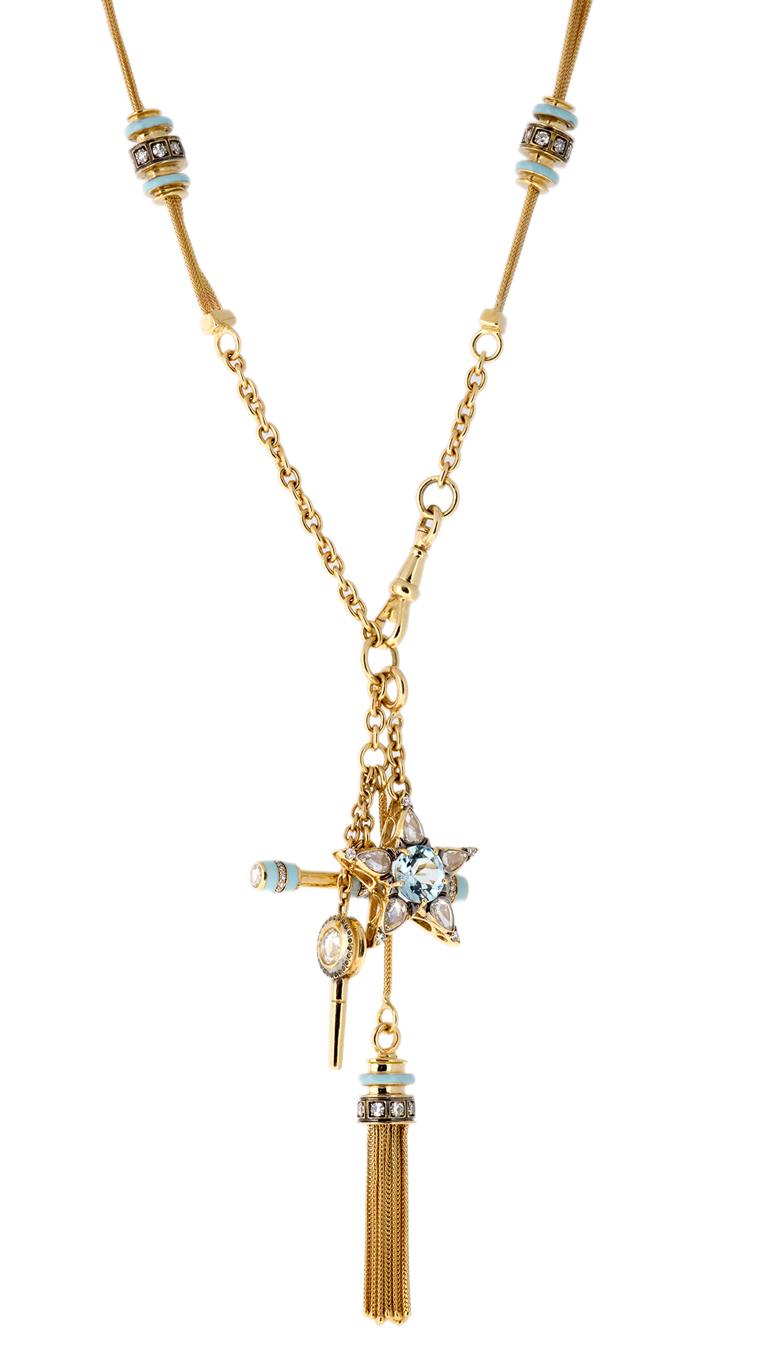 Tell us about your activism for non-violence and the purpose of the "Amal" necklace.
I experienced war at an early age and my way to fight against it is to be an epicurean and an irrepressible optimist. I called the necklace "Amal" as a message of hope for a united and reconciled mankind, in a world where nature will have reasserted itself. It is made with Colombian emeralds of various sizes and shades.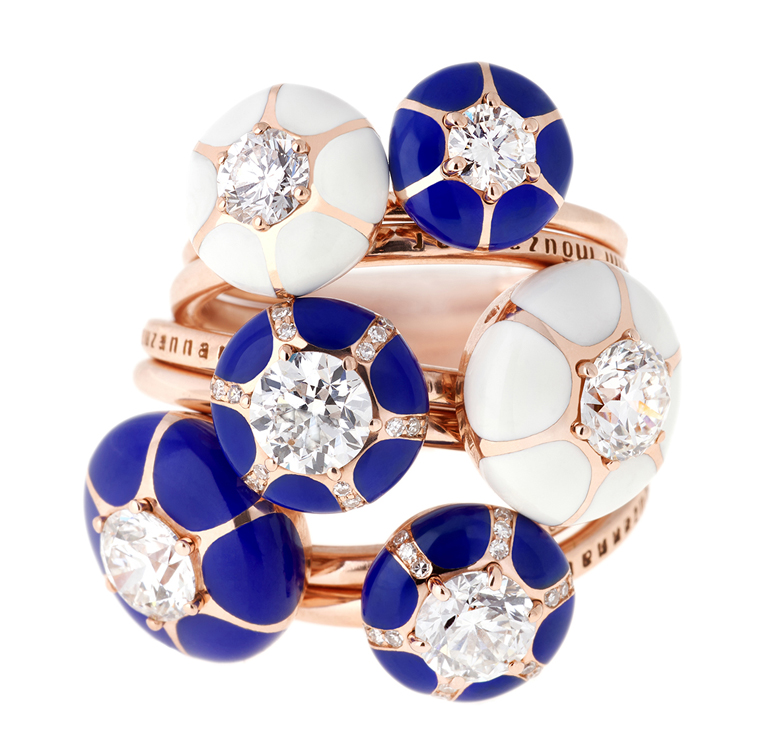 What inspired you to create the "Fish for Love" collection?
The Mediterranean is for me an eternal inspiration, the place where I enjoy resting and recharging. This season I dived into the intense blue with sparkling multicolored fish symbolizing life and love. The use of enamel gives me lots of ideas to create new patterns of fish scales on rose gold and colorful additions with stones.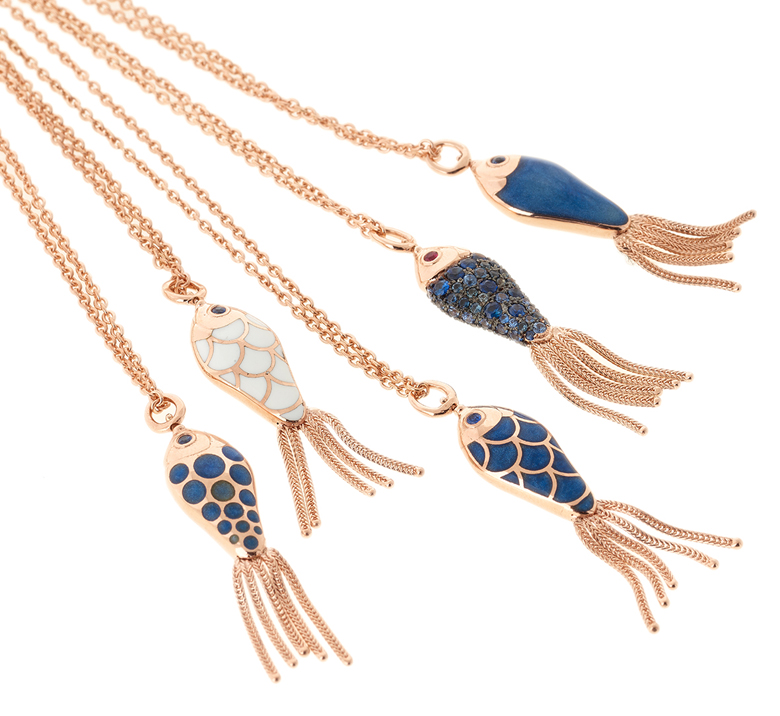 What are you working on next?
Nature is always at the center of my life. My latest collection is a tribute to sea flowers – their color, power and poetry. I'm working on new statement pieces for the "Fish For Love" collection as well as iconic ones, like "Beirut" and "Istanbul."
selimmouzannar.com, Facebook Page, Instagram Page
Loading