Dr. Joyce Azzam recently completed the Lebanon Mountain Trail during one of Lebanon's harshest winters. We learn more about her incredible journey, which has helped in her preparation for an expedition of the South Pole in November 2022.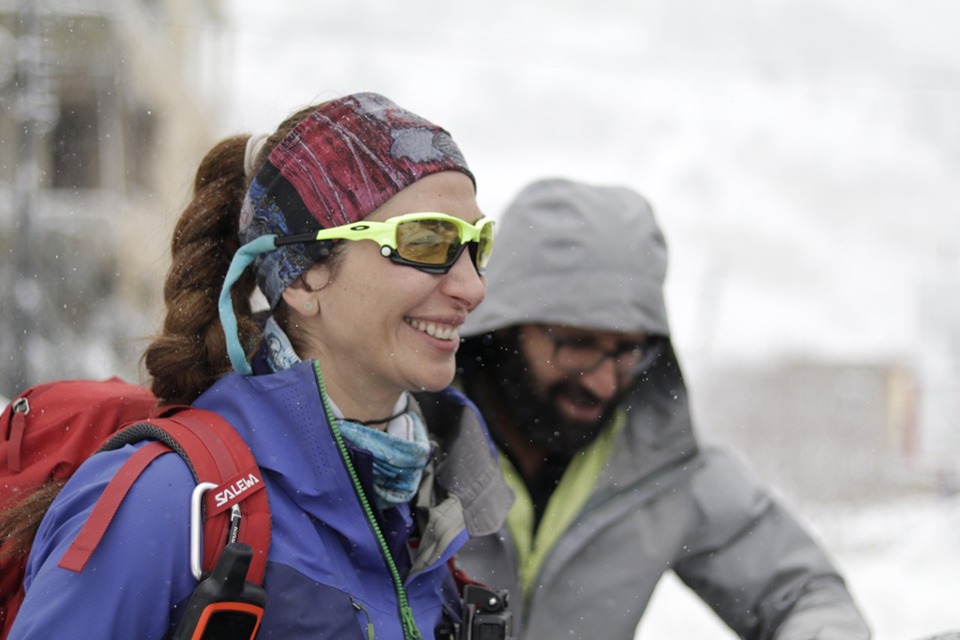 As the new LMTA ambassador, and in the spirit of LMTA's core mission to promote the conservation of Lebanon's precious cultural and natural heritage along the trail, Dr. Joyce Azzam's winter traverse began on March 6 in Andqet and ended in Marjaayoun on March 25. While facing extreme winter conditions and frigid temperatures, she kept going.
"Every day, I become more attached to Lebanon's remarkable natural sceneries, and each section of the LMT has its own magical history," she said.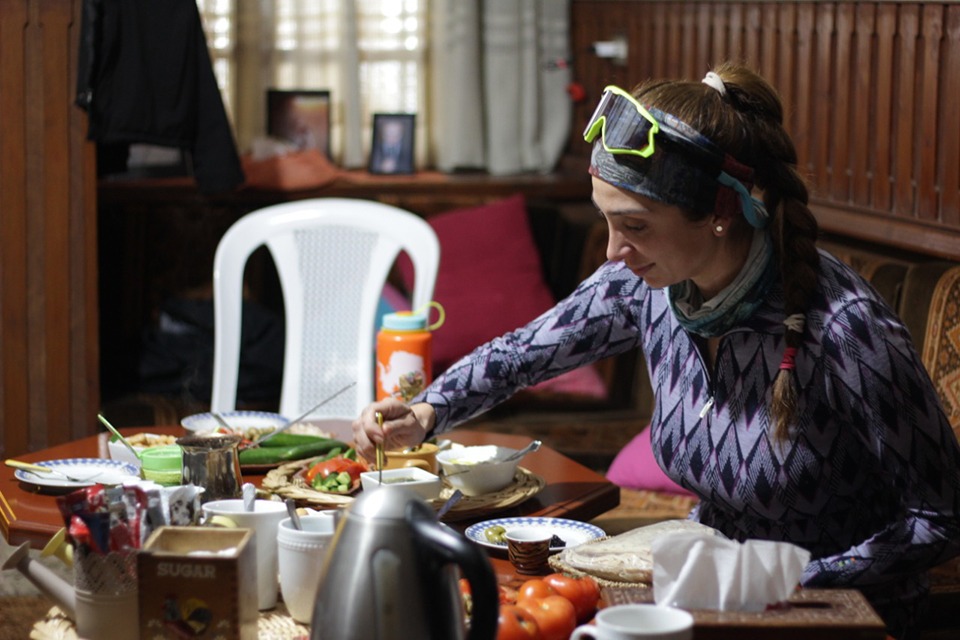 Indeed, Azzam documented her journey on her social media pages, which undoubtedly helped to create greater awareness about the LMT and the work of the association. Showcasing the beauty of the trail and its attractiveness as an outdoor destination with authenticity, Azzam shed light on different aspects of the LMT, from cultural and heritage sites, to natural reserves, biodiversity and much more.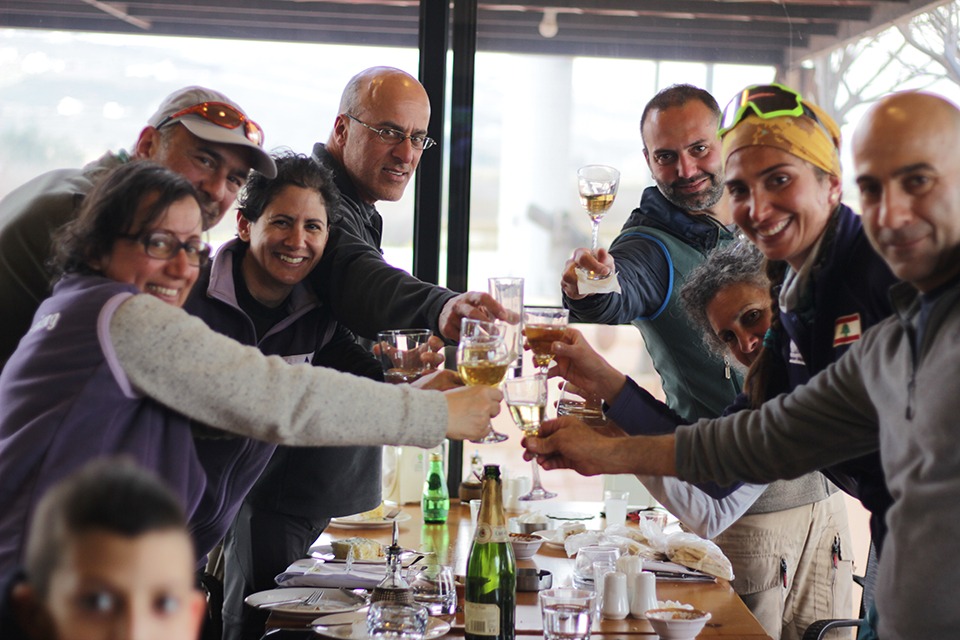 "It was a great experience meeting Joyce on the trail and guiding her in my hometown of Akkar. Though the weather was against us, we managed not only to make it through but also thoroughly enjoy the day," said Khaled Taleb, a local guide on Section 2 of the LMT. Azzam was accompanied by local guides throughout her adventure, all of whom played a key role in making her winter traverse memorable.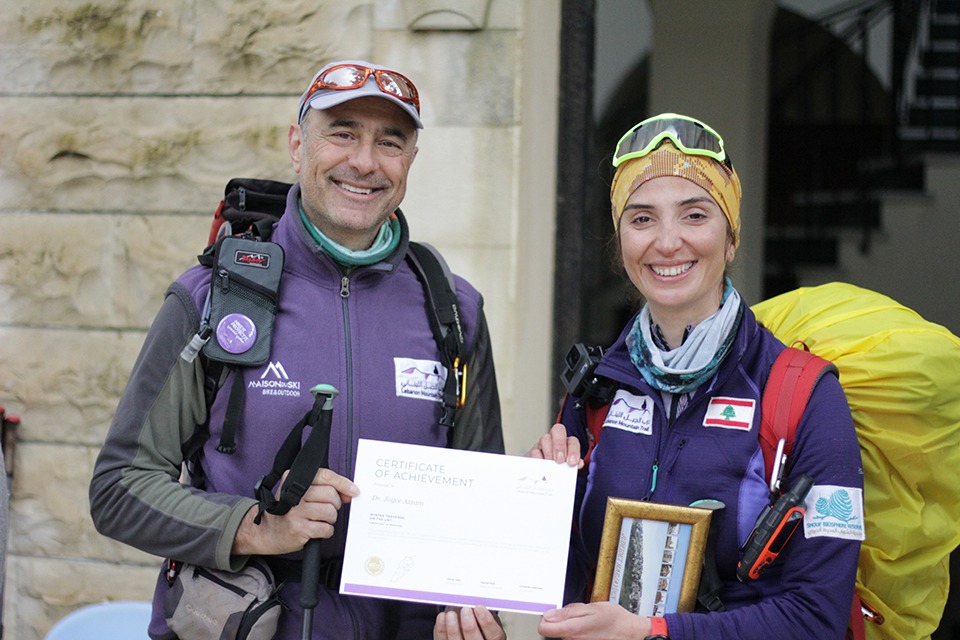 Azzam and members of the LMTA board of directors were joined by Mohammad Al-Murtada, the Minister of Culture, on section 18 of the trail, in Barouk, reinforcing the association's commitment to always highlighting the cultural dimensions of the trail.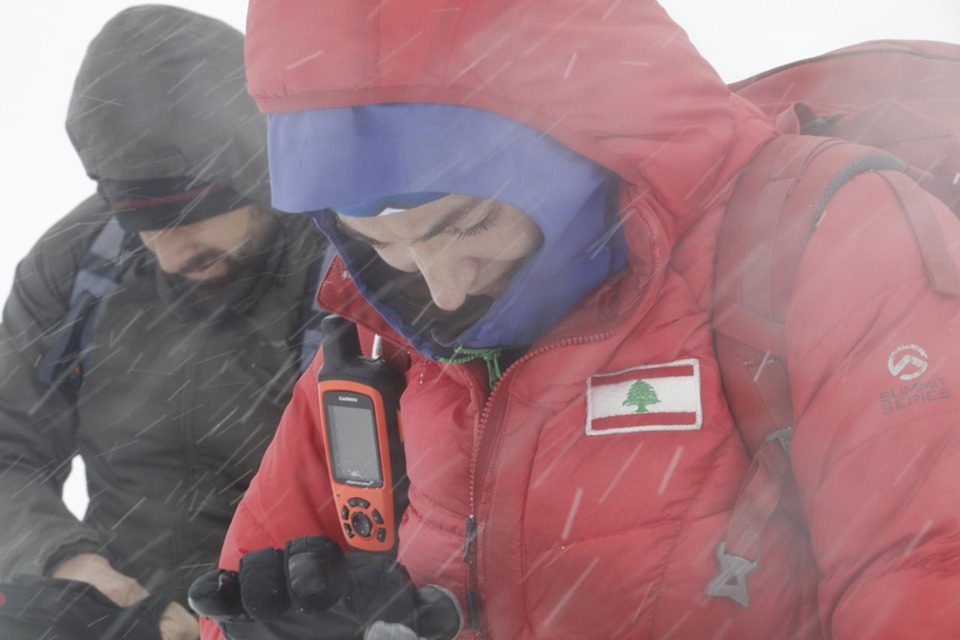 Al-Murtada insisted on "the importance of this activity and the necessity of spreading a culture of awareness in order to shed light on our natural and archaeological wealth," pointing to "the importance and beauty of the Lebanon Mountain Trail," and pointing to the distinguished work performed by the Lebanon Mountain Trail Association.
Loading