Nobody can resist a good sunset view, especially in summer. Roxane Fersane, chief concierge and guest experience manager of the Four Seasons Hotel Beirut, gives her top tips on where to watch the sun go down across Lebanon.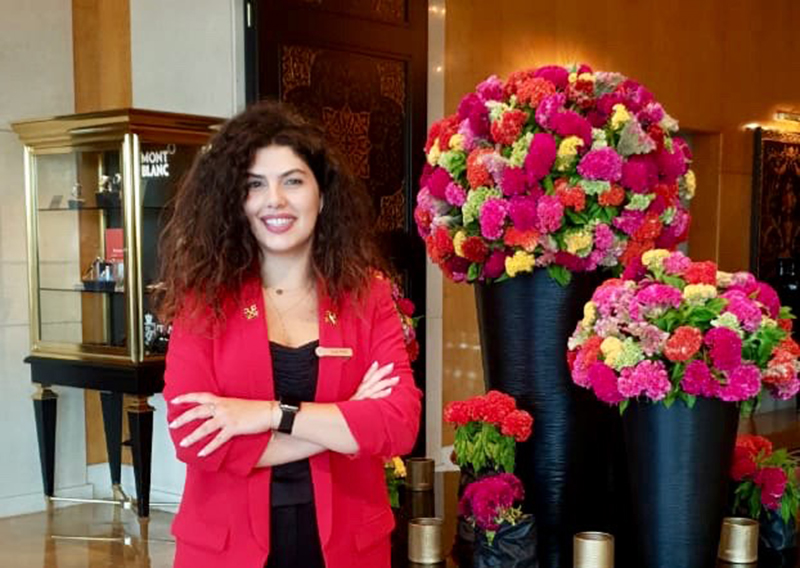 Roxane says: "Sundown is such a beautiful time of day, and Lebanon is blessed with magnificent mountains and a shimmering coastline that make the experience all the more magical. Whether you're alone, with friends or with family, you can find the perfect spot to admire the candy pink skies and celebrate the end of another day."
Roxane recommends one address in each region for the ultimate sunset experience.
Level 26 – Four Seasons Hotel Beirut (Temporarily closed)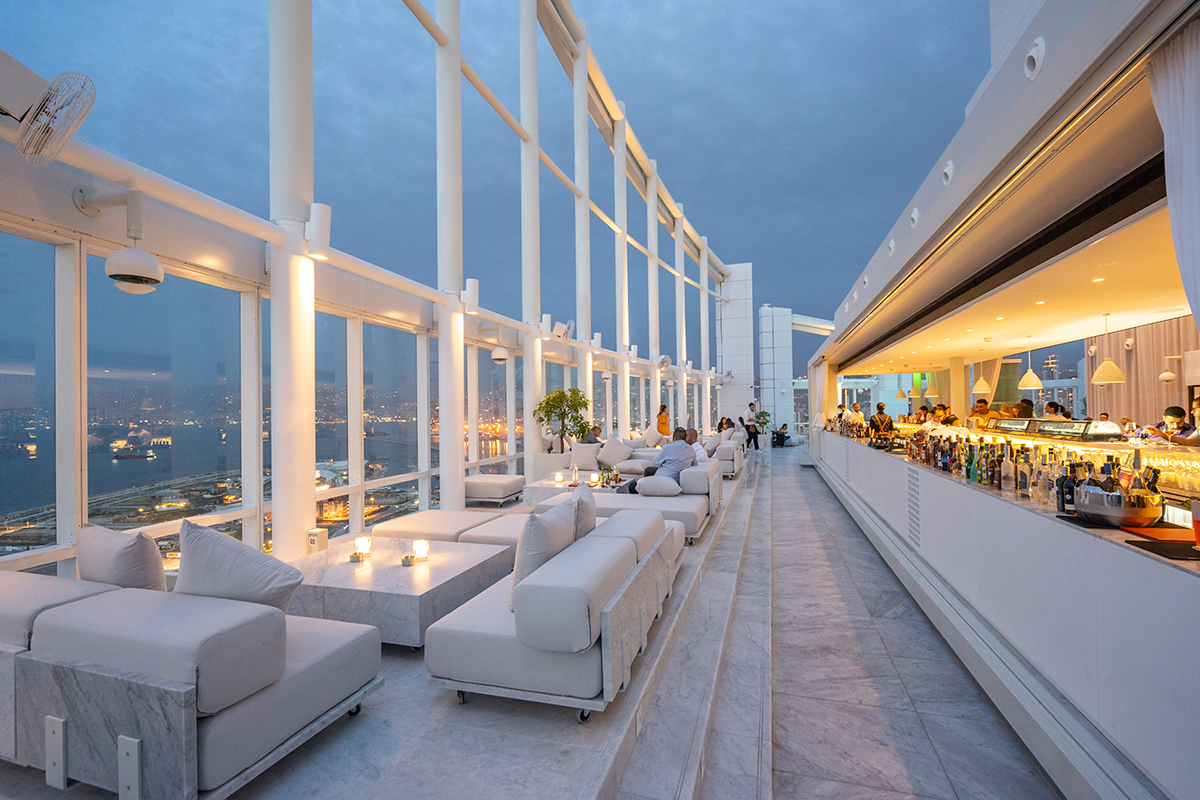 There are few views in Beirut quite like this. Arrive just before sunset, watch the sun sink into the sea, and toast the night away.
+961 70 010555, fourseasons.com
Odin – Mzaar Kfardebian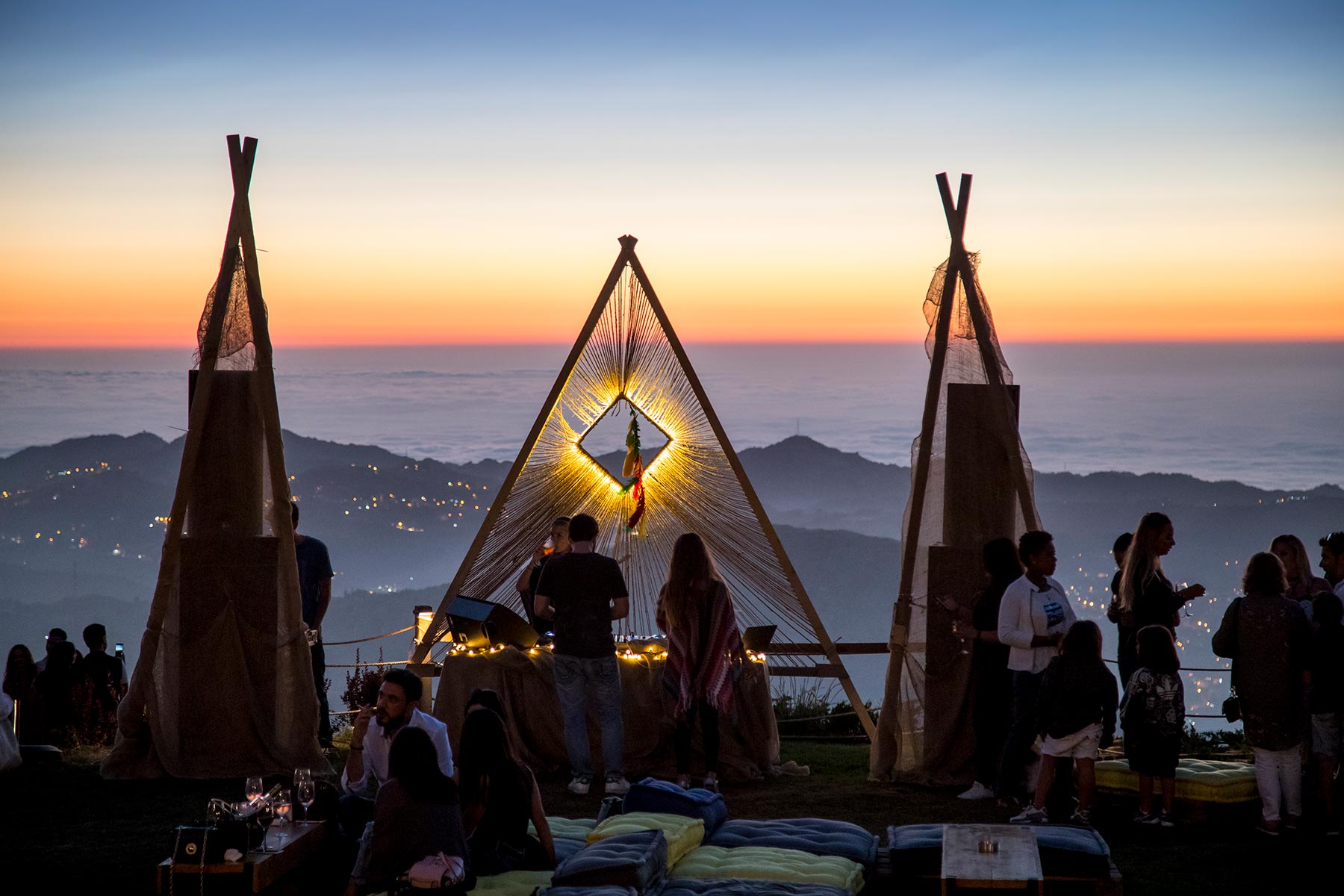 Situated on the edge of a cliff in Mzaar Kfardebian, this destination offers stunning views and weekly events. Kick off with sunset drinks, then dance around the fire pit while listening to the DJs spinning their tracks.
+961 76 506502, Facebook, Instagram
Le Montagnou – Kfardebian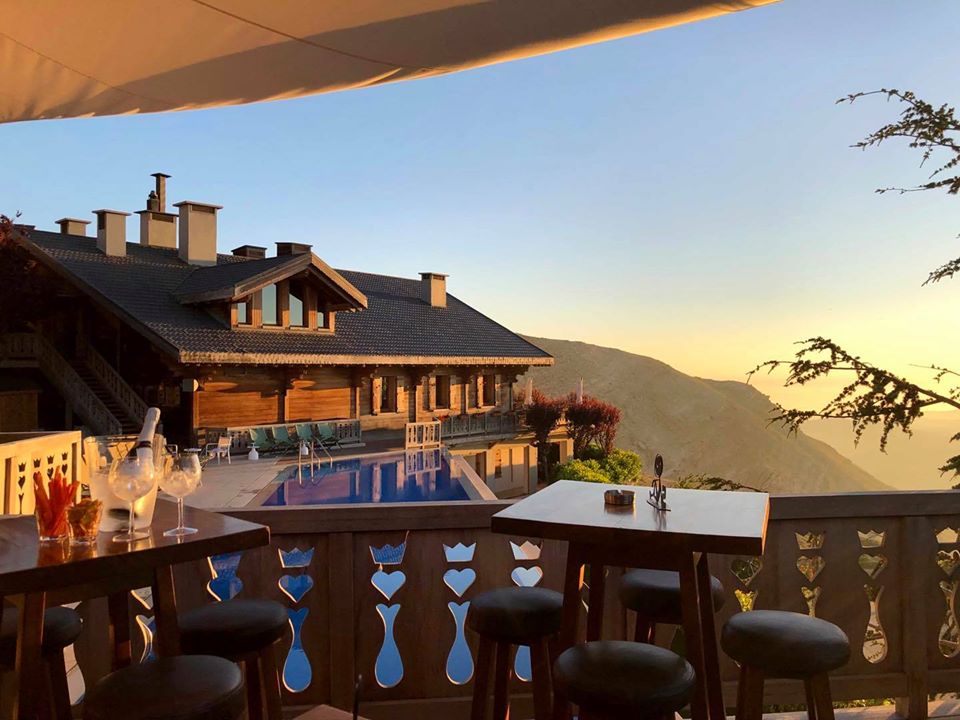 Cool down by the infinity pool, where you'll catch breathtaking views over the mountains. The pool bar, set within a charming garden, is the perfect place to chill out and enjoy a sunset drink.
+961 3 341441, lemontagnou.com
Frozen Cherry – Zaarour
Enjoy this open space in Zaarour, and enjoy the glorious views above the clouds. From sunset drinks to stargazing experiences, this place won't disappoint you.
+961 71 661225, Instagram, Zomato
Valhalla – Kfar Aaqab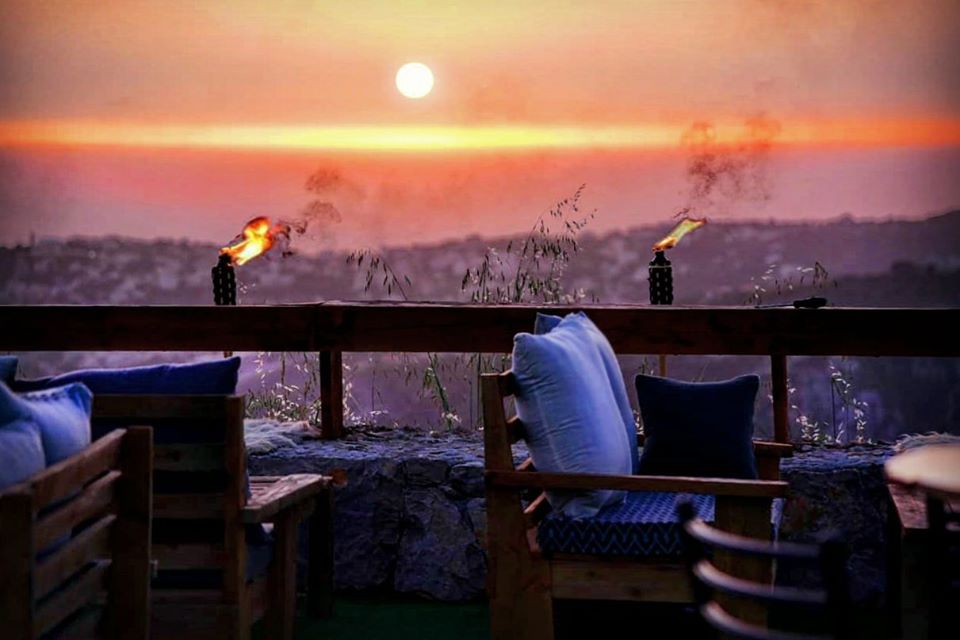 Far from the city crowds, relax above the clouds at this Viking-inspired pub and eatery. After dark, a million stars will flood the night sky as you sit around the bonfire.
Aeon – Eghbe

You're in for a treat at this gorgeous place. Brace yourself for stunning scenery and beautiful vibes as you dine on delectable finger food and refreshing drinks.
Lola – Naas Bikfaya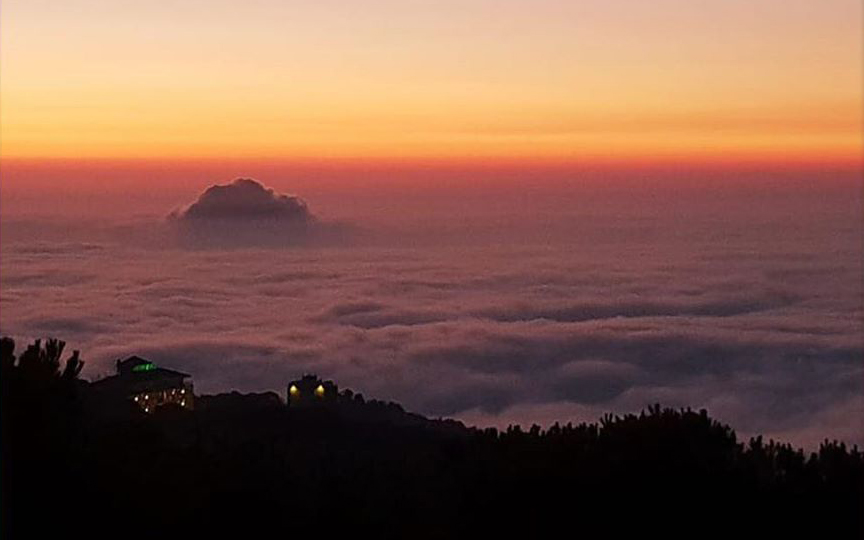 Nestled in the beautiful mountains of Bikfaya, this restaurant serves a variety of French and Mediterranean delicacies. Extend your lunch on the terrace, and enjoy your favorite spirits while watching the sun go down.
+961 71 062706, Facebook, Instagram, Zomato
La Creperie – Jounieh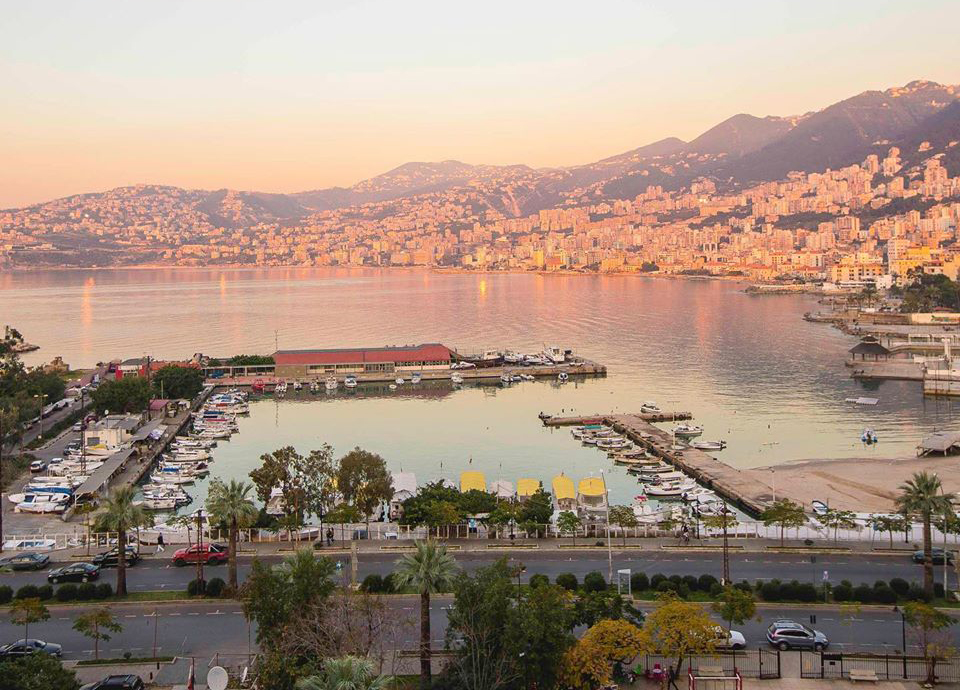 Be mesmerized by spectacular sea views beneath the cool shades of ancient trees. A spacious garden makes this an ideal place for an early dinner, promising an unparalleled sunset experience.
+961 71 202022, lacreperie.com
Fidar Beach House – Al Fidar
After a fun-filled day of swimming, head down to the main bar, grab yourself an exotic cocktail, and watch the sunset from one of the swings while dipping your feet in the water.
+961 81 783793, Facebook, Instagram, Zomato
Haven the Cabin – Byblos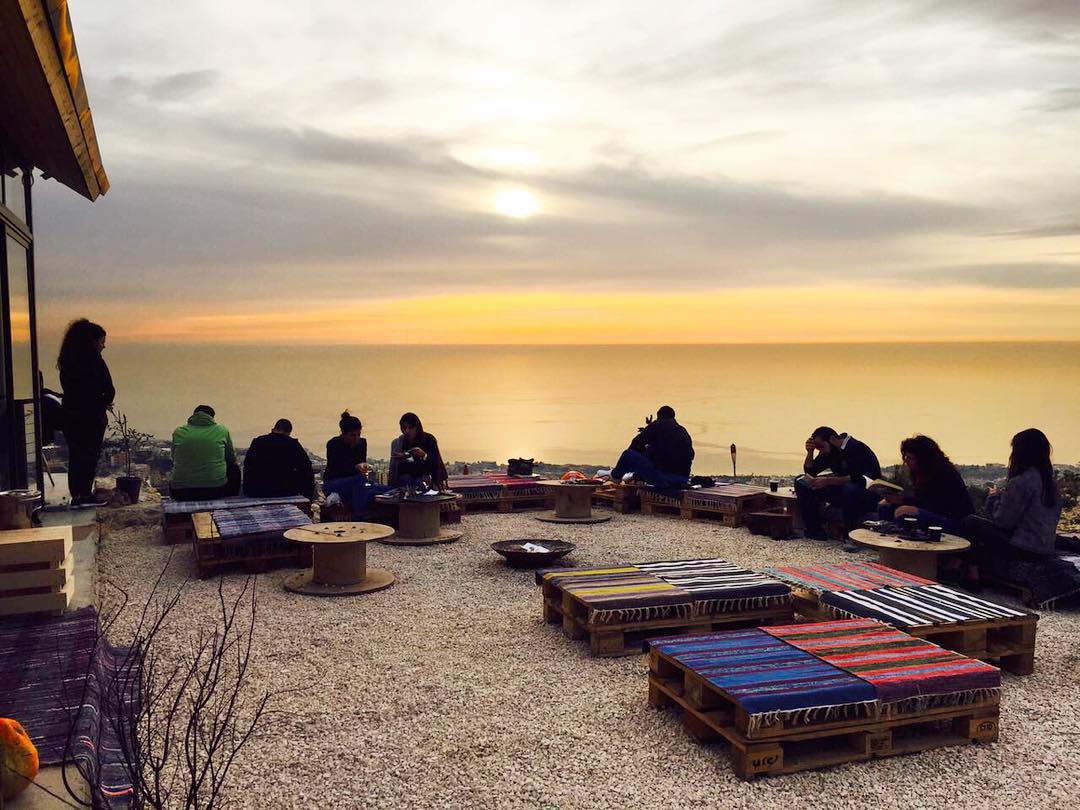 Gather with friends by the fire, or enjoy some wine at a cozy sunset get-together with a breathtaking panorama in front of you.
+961 76 576157, Facebook, Instagram, Zomato
Bolero – Batroun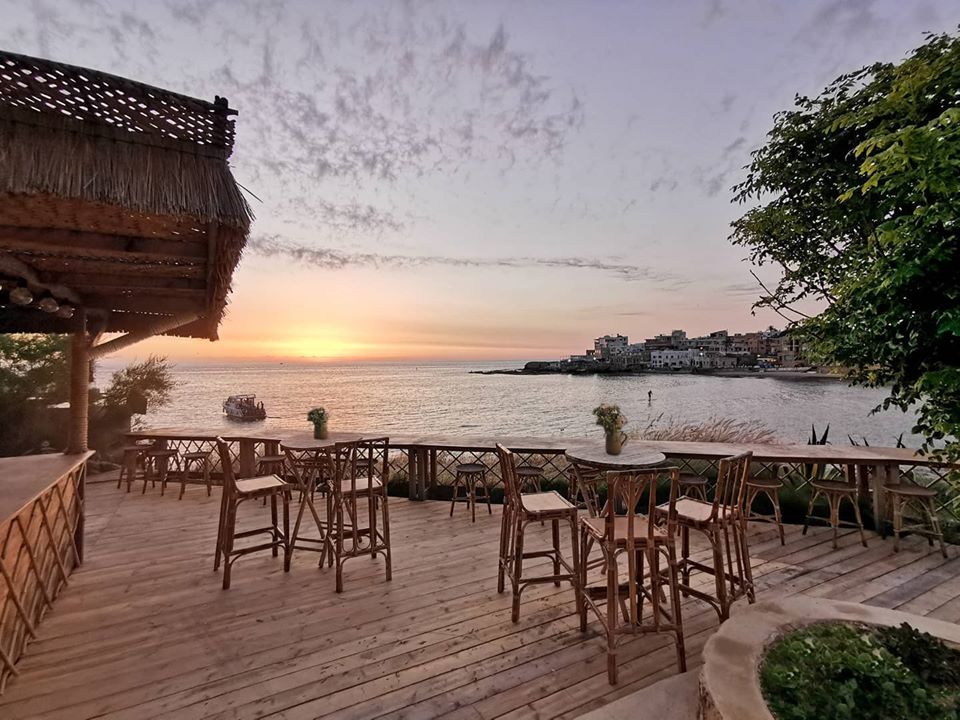 Situated on the beach, feel the summer breeze, and sway to the lounge music in the background. This funky hideaway has the kind of laid-back atmosphere that will immediately make you feel good.
Chez Fouad – Anfeh

Dip your feet in the crystal-clear water while enjoying fresh cocktails, delectable food and great service. An additional bonus is the swimming pool and bonfire.
+961 70 830117, Zomato, Facebook, Instagram
Abdelli Terraces – Abdelli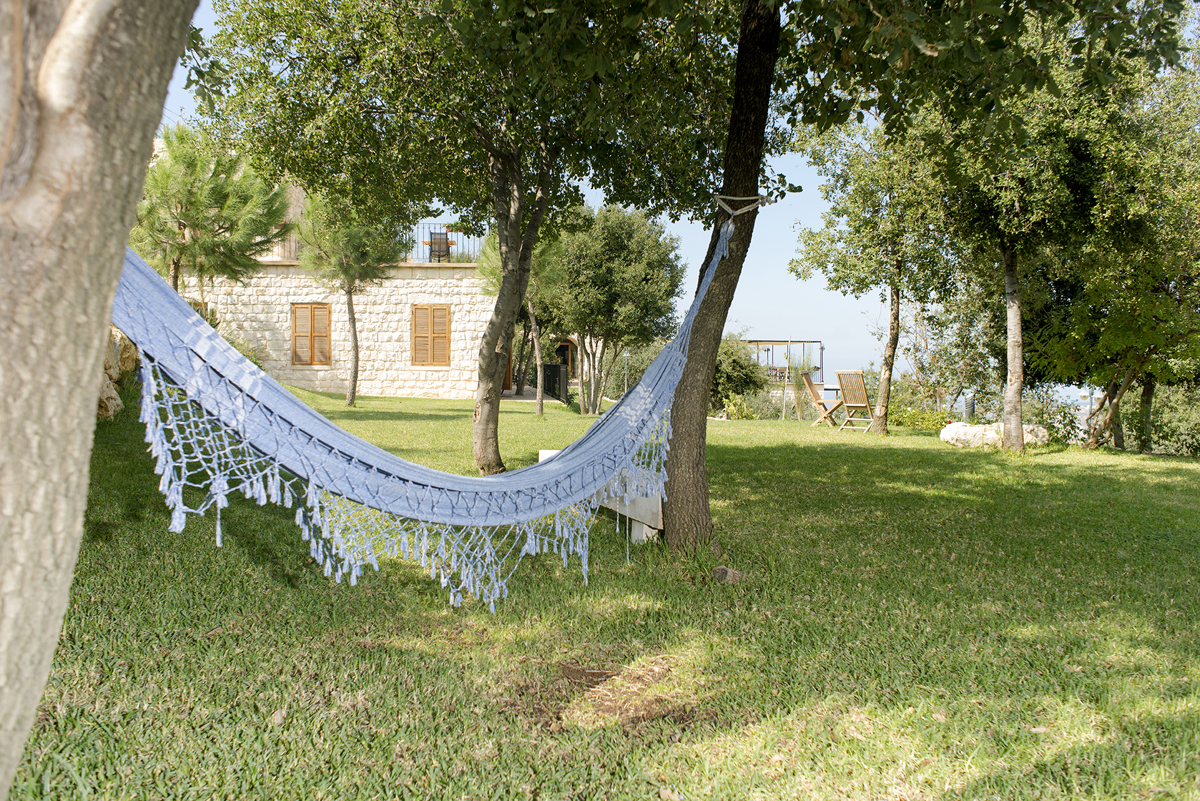 Offering unique and traditional culinary experiences, an infinity pool and more, sit back and admire sundown at this calm and pretty haven in the hills of Batroun.
+961 76333569, abdelliterraces.com
Freya – Laqlouq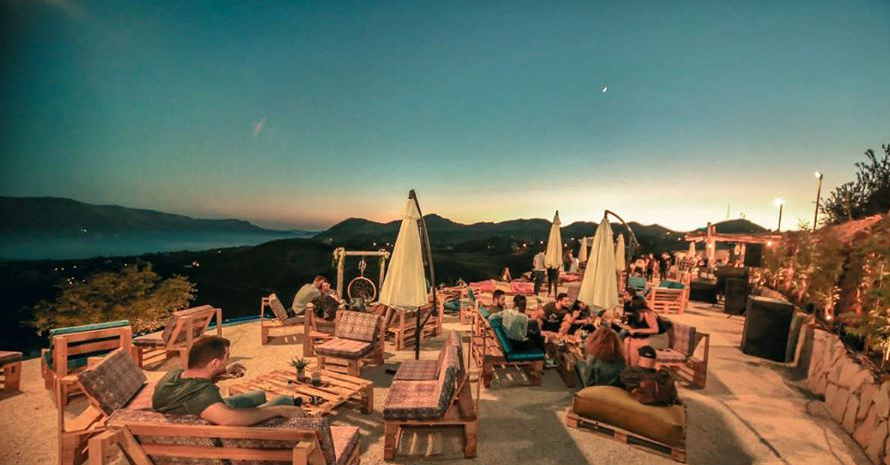 Take a road trip to Laqlouq mountains for an unforgettable sunset. Enjoy deep house music as you appreciate the scenery.
+961 81 009799, Instagram, Facebook
Tawlet Ammiq – Bekaa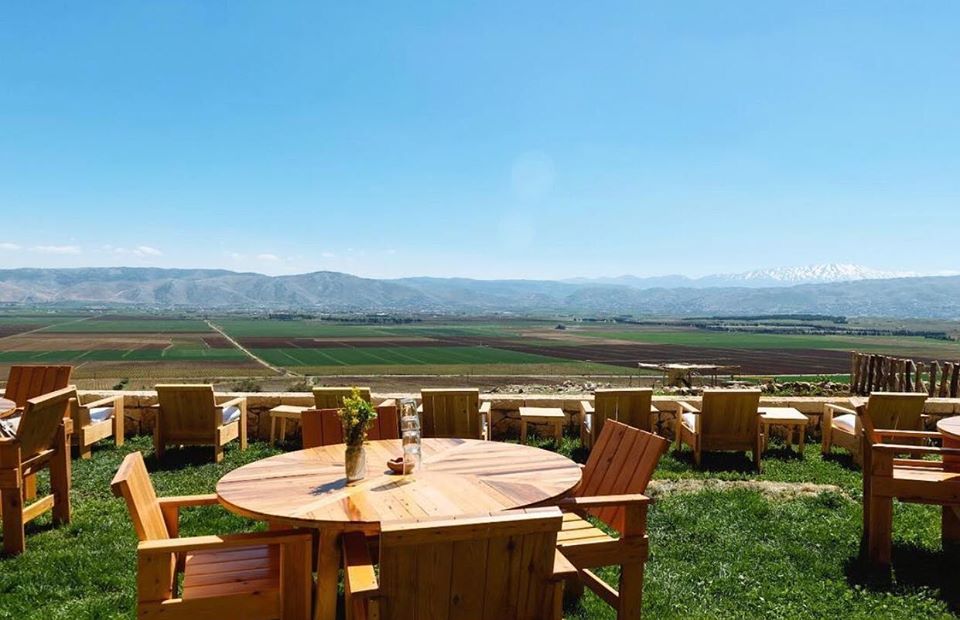 Bordering the Ammiq Wetlands, this destination is a great choice for Sunday lunch. After you feast on a generous selection of local specialties, grab a glass of arak, and pick a seat overlooking the lush plains of Bekaa for a sunset view like no other.
Bouyouti- Shouf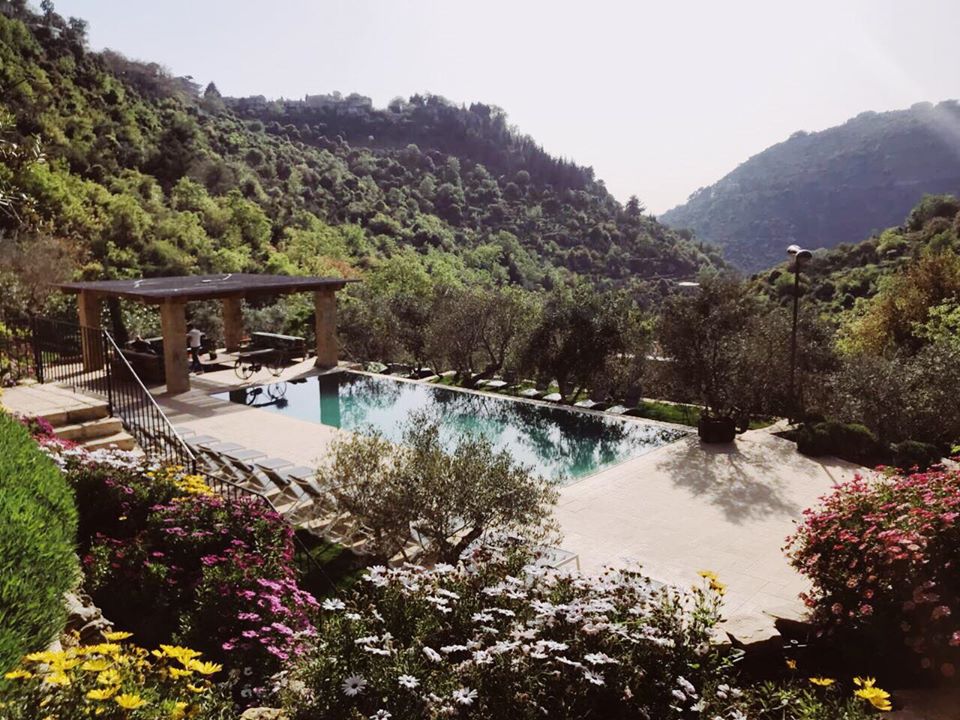 Hidden among the verdant mountains of Shouf, this guesthouse promises its guests an exquisite experience. Take a dip in the pool to cool off, wander around the pretty gardens, and wait for the epic sunset.
EL Boutique Hotel – Tyre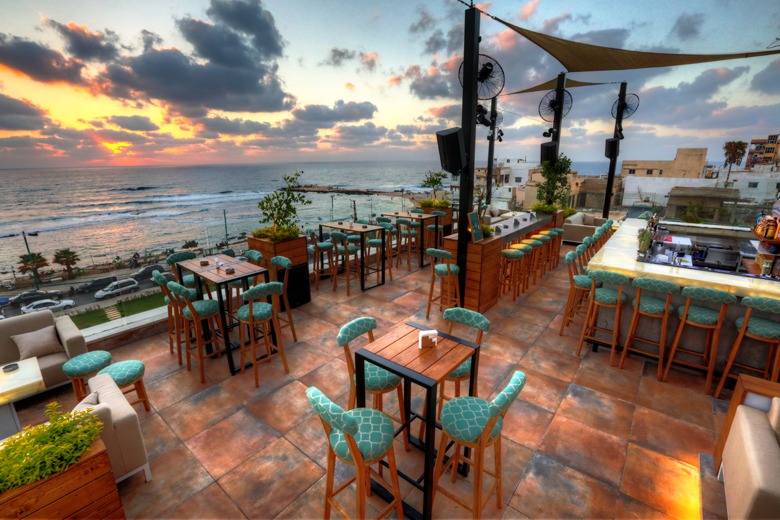 Located in the majestic old city of Tyre, this hotel has an amazing rooftop. Besides the exceptional views at sunset, you'll be delighted by the extensive tapas and cocktail menu as well as the cool lounge music.
+961 7 740960, elboutiquehotel.com
Haze Sunset Bar – Ehden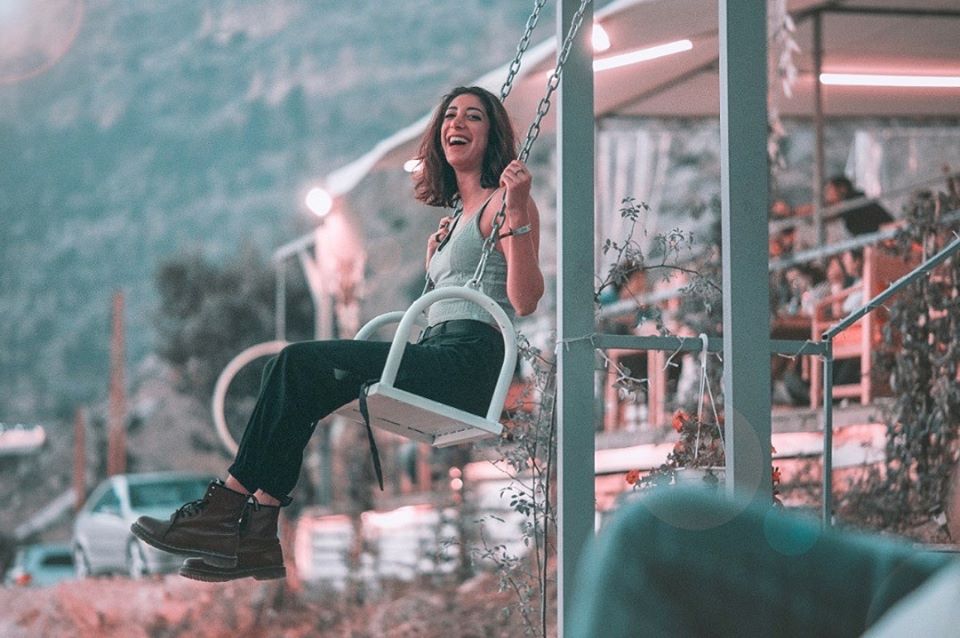 This eco-friendly bar is made for free spirits. Take a seat on one of the adult swings, and be captivated by the incredible views of interlaced mountains.
+961 76 176020, Instagram, Facebook
Article Published on August 23, 2020
Article edited on June 16, 2021
Loading