A beautiful space on Patriarch Howayek Street in the heart of Downtown Beirut is showcasing the work of 29 Lebanese designers.
"I wanted to provide a platform for skilled local designers to present their beautiful items. There is so much talent in this country and I feel, as a jewelry designer myself, that it's important to support the design community. We need to encourage one another and that's at the core of why I created Sabine's Signature," says Sabine Mazloum, owner of Boutique Sabine Mazloum.
Perhaps it comes as no surprise that the elegant boutique, tucked on the ground floor of Downtown Beirut's oldest building – Melrose – is paying tribute to so many of Lebanon's designers. "Melrose is one of those places that makes you feel very nostalgic: the archways, old stones and traditional architecture. It made sense to start Signature against this backdrop – to create a cocoon in Lebanon where one can come and find beautiful creations oozing glamor, something the Lebanese are famous for. I am just honored to be able to do my bit," she says.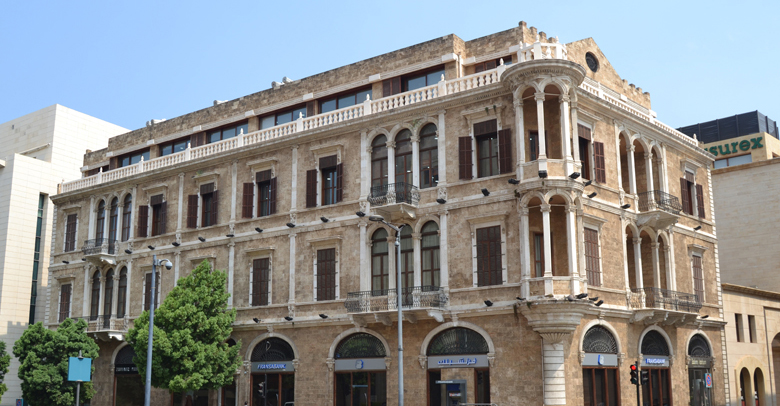 Mazloum, a specialist in pearls and jewelry, has opened the doors of her eponymous store to numerous Lebanese fashion, beauty and accessory designers including: Anne de la Brune (shopping bags), Georges Chakra (couture and ready-to-wear), Natalie Berro (ready-to-wear), Kimora (kaftans and kimonos), L'Atelier Blanc (occasionwear), Magaya (occasionwear and dresses), Blssd (ready-to-wear), Rima Cherfane (pret-a-couture), Nadine Kaskas (occasionwear and dresses), Samia Doukmak (abayas and dresses), La Terre est folle (abayas), La Robe de Raya (abayas and beach wear), Deux élans (bags and accessories), Soa bags (bags and accessories), Rim N Roll (bags and accessories), Tchitchi dolls (dolls and accessories), Modelle (hats), Tarbey (jewelry), Nohma Design (jewelry), Elsa O (accessories), Vanilla Freckles London (children's wear), Les Petites Bêtises (children's wear), Mimia Le Blanc (sunglasses), Toni Breiss (candles), Baytlb (decorative objects), Bassam Fattouh (makeup), Montale (perfumes) and Mancera (perfumes). Mazloum also has her own collection of exquisite pearl jewelry comprising necklaces, rings and more.
I love fashion and I realized that bags, clothing and accessories would complement my jewelry brand. Since I had the space I thought why not. It all started from there really and so far the project has been a great success.
The spectrum of items on display reinforces Mazloum's desire to act as a creative hub for up-and-coming designers as well as more established brands. Having studied fashion design at the London College of Fashion, she is passionate about picking the right collections in order to have a balanced selection for her clients at very good prices. "We currently have 29 designers who are part of the initiative, but this can change. Usually, the designers ask to showcase their items and we judge what will work based on our clientele. We try to include as many different design disciplines as possible without too much overlap as we really respect the people we work with and like to give an equal opportunity to everybody. It takes time."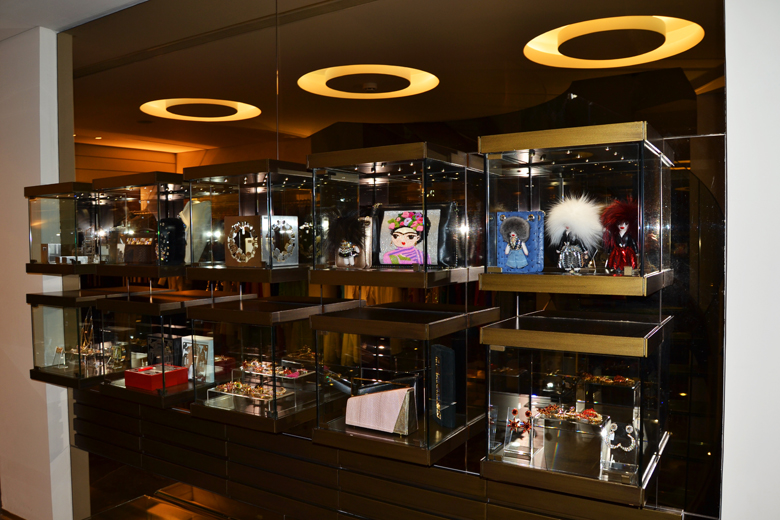 Loading