3
min. read
In Lebanon, backgammon is much more than just a game to pass the time; it's tied into Lebanese identity. With the support of the Ministry of Tourism, we explore the ritual.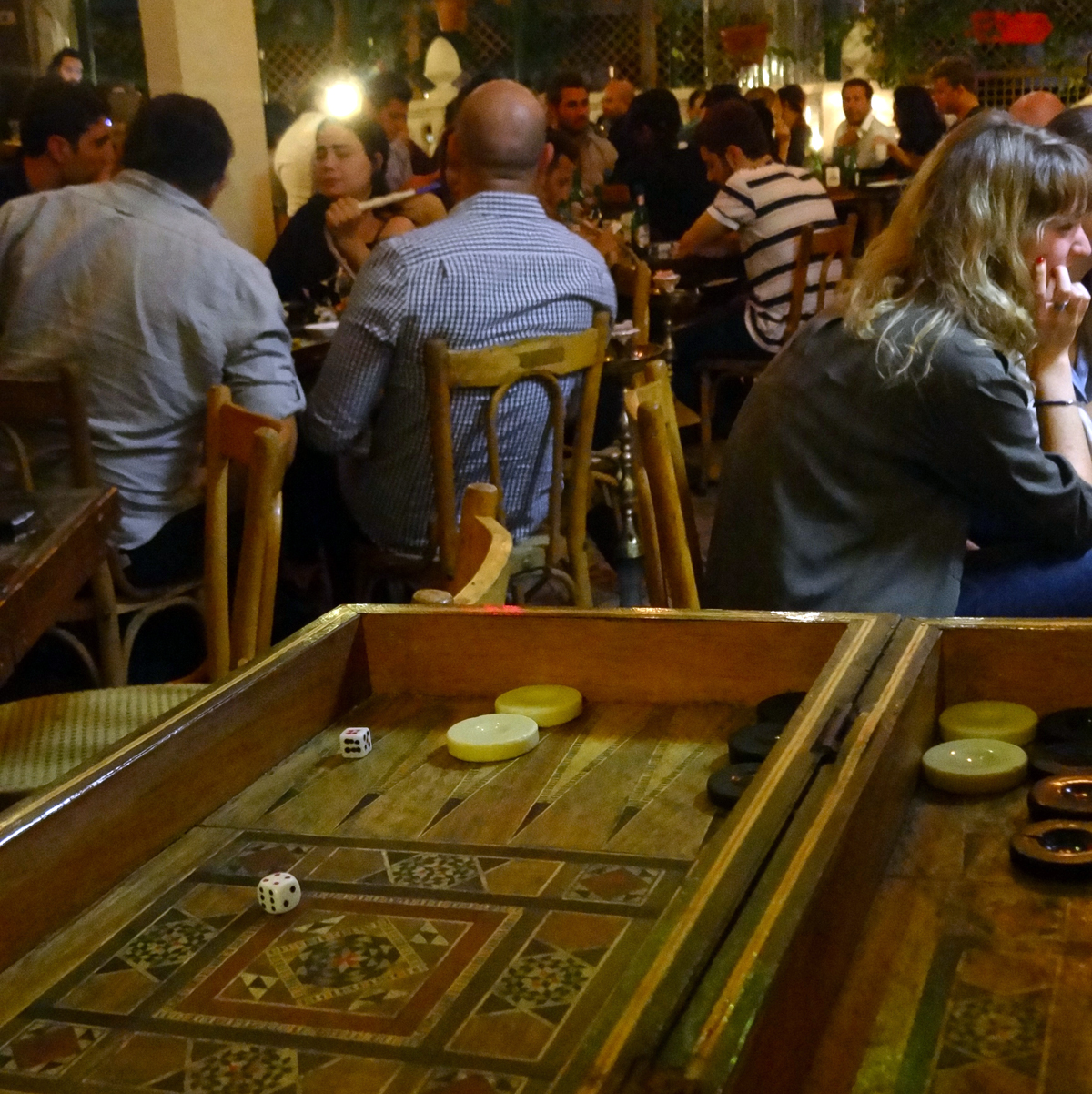 Despite being one of the oldest two-person board games in history, with traces back to an epigram of Byzantine Emperor Zeno from around 476-481 AD, backgammon (tawle) still remains popular in Lebanon today. Wander down any street and the game still has a strong presence, from open-air cafes to decorative boards on makeshift tables and chairs.
In the Beirut district of Achrafieh, one street lined with peach and pink colored crumbling buildings appears unchanged since the 50s. It's a self-sufficient bubble where people all know each other and the mainly-elderly residents pass between the different shops – each humble beacons of the community – where conversations are drawn out over coffee, narguileh and games of backgammon. For the residents, playing the game is a daily routine, a way to kill time and relax during work breaks.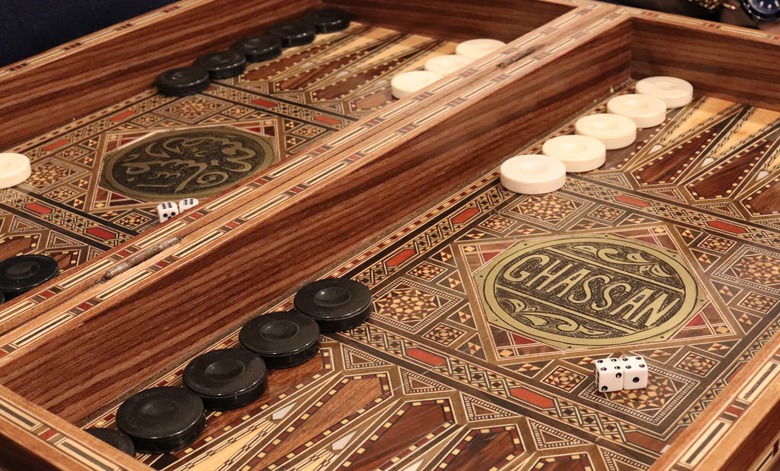 Here, at three in the afternoon, butcher Wissam Saad and mini-market owner Tony Haddad sit on plastic chairs outside battling it out over a game of backgammon; they've gathered a small crowd of onlookers with jokes going around. "My father taught me how to play when I was a kid. I've played it almost every day since," says Saad while rolling the dice. "Sometimes we have back-to-back tournaments where the whole neighborhood gets involved. It brings people together and on slow days at work it's a fun way to pass the time."
In the backstreets of another Beirut suburb, 43-year old mechanic Abed Dia sits opposite his opponent on a pile of tires and makes his winning move with oil-stained hands and a grin. Taught by his grandfather, also a mechanic, backgammon is a daily ritual for him between fixing cars. "After a morning of work I take my break with a manouche, tea and of course, a game of backgammon," he says. "It's a good time to relax and forget about the daily grind. My grandfather taught me and I feel like I'm playing for him. Now I started teaching my nine-year-old son. A lot of street heritage is being lost; it's a way of passing on the tradition and keeping it alive."
Though many backgammon players are from Lebanon's older generation, interest in the game has sparked lately in the younger generation too with a new wave of players reconnecting to what many believe is a strong part of their history. The game's also evolved in its form, with backgammon apps and online games making it possible to play the game via a smartphone while on the move.
TAWLE VARIETIES
A few different versions of the game exist in Lebanon and the Middle East; the most common form and easiest to learn is Sheish Beish. There's also Wahdeh Tletine where a player is not allowed to put their checkers on the same squares as their opponents, stretching out the length of the game, and the Mahbooseh, where when a checker is hit the player places their own checker on top of it and "imprisons" it.
The Turkish influence of the game can still be heard in the pronunciation of the numbers rolled on the dice with players still using the expressions for the game:  yek (one), dü (two), se (three), cehar (four), penc (five) and ses (six).
WHERE TO PLAY
Al Falamanki restaurant takes you back to village life. Play a game of backgammon in relaxing surroundings to a soundtrack of Fayruz while enjoying mezze.
      Damascus Rd., Sodeco, Beirut, 01 323456, alfalamanki.com
T Marbouta's love of the game is obvious with their large wall-sized artwork of two players hunched over a game of backgammon above Beirut's urban sprawl. Their outdoor terrace attracts a younger crowd of hip Beirutis and is the perfect spot to get lost in the game.
      Hamra Square Center, Main Street, Hamra, 01 743882
Café Rawda's vast leafy terrace overlooking the sea makes for a stunning backdrop to a game of backgammon with a mint lemonade and narguileh.
      General de Gaulle Ave., Manara, 01 743348
Backgammon: Lebanon's National Pastime
was last modified:
November 6th, 2019
by
Loading
Published on: May 30, 2019