Batroun is the ideal leisure destination. Located 50km north of Beirut, this small city offers the most satisfying simple pleasures.
Take in the history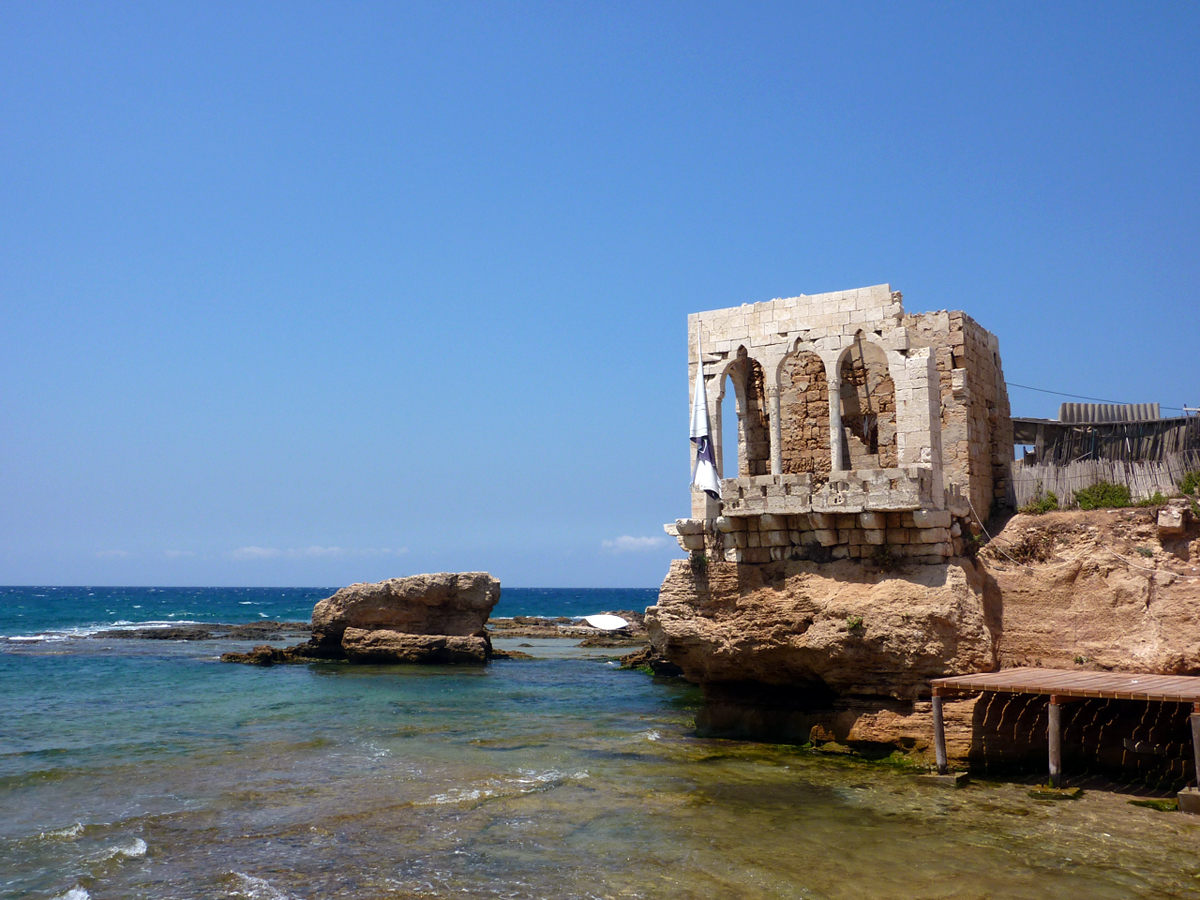 Batroun is a treasure trove of Phoenician, Roman and Byzantine history. Its existence can be traced all the way back to pre-historic times, with early tools retrieved within caves along the Nahr el Jawz river.
The fairytale castle of Mseilha, a medieval fort sits nearby. Built by Emir Fakhreddine II in the 17th century, it was used to guard the route from Tripoli to Beirut. Perched high above a narrow limestone rock, the citadel and surrounding landscape was recently renovated to make it more accessible to visitors.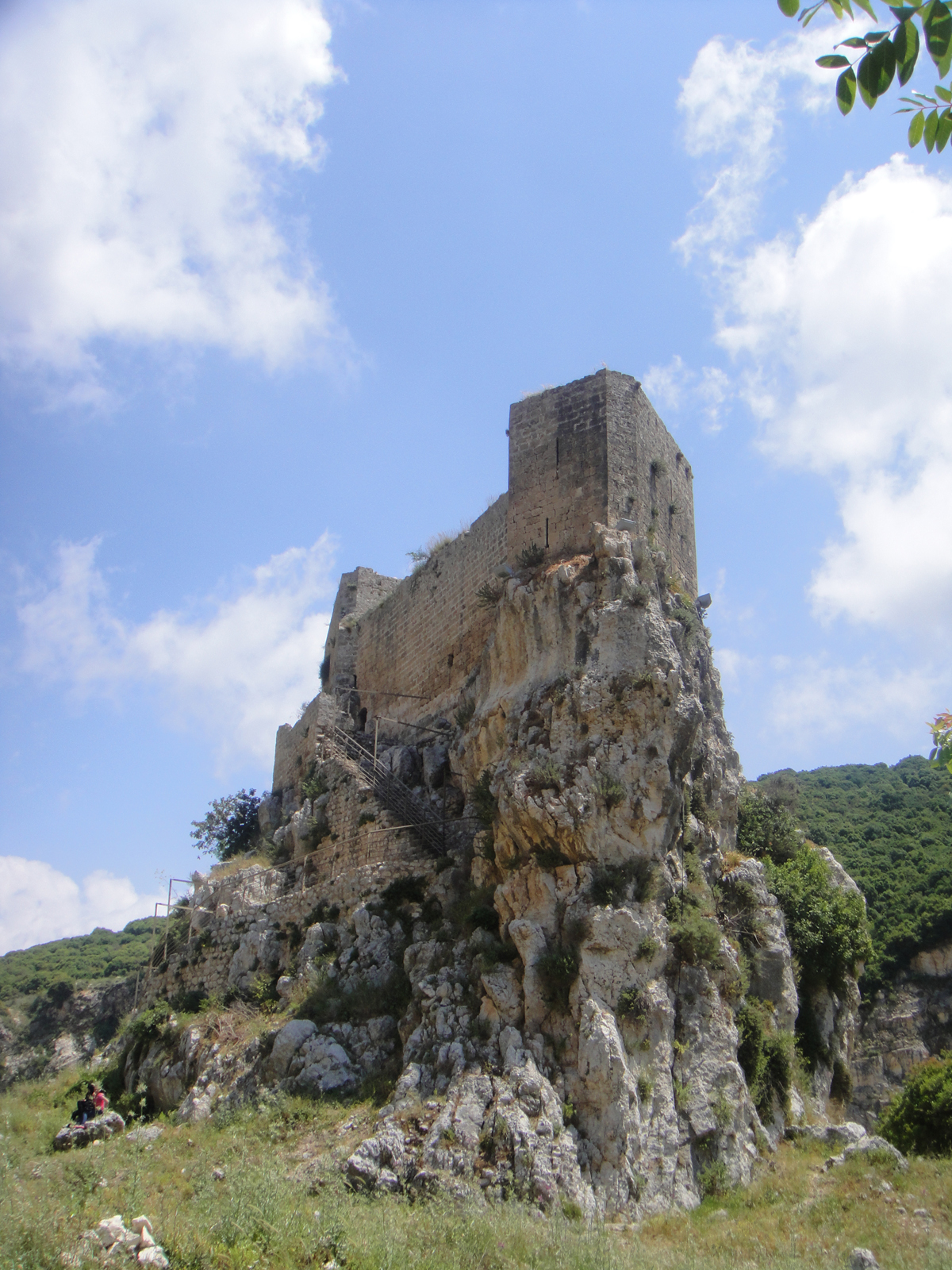 The natural sea wall adjacent to the old harbor, reinforced by the Phoenicians, is almost synonymous with Batroun. The Roman theater sits north of the wall, with its nine remaining steps and the old souks, a charming cobblestoned market with vaulted sandstone archways. End your day at the ruins of Makaad el Mir (Prince's Rock Seat) with a tall glass of Batroun's famous record-breaking lemonade.
Revel in the outdoors
Batroun's distinct topography allows you to enjoy both the sea and the mountains in the span of a few minutes. Head up 11 kilometers from the city to one of the most beautiful trails along the Walnut River (Nahr el Jawz). Lined with walnut trees near the river's edge, the trek is fairly easy and picturesque.
For experienced hikers, start at the village of Rashkida and continue until you reach the Beksmayya Bridge, then head uphill to Kfarhay where the monastery of St. Maroun is located. Don't miss the Kfarhilda water source, the Daleh, El Ghawawit and El Toufah Springs. You can also tour the prominent sites near the port by bike or skip the car ride to Batroun altogether and bike it from Beirut.
Relax on the beach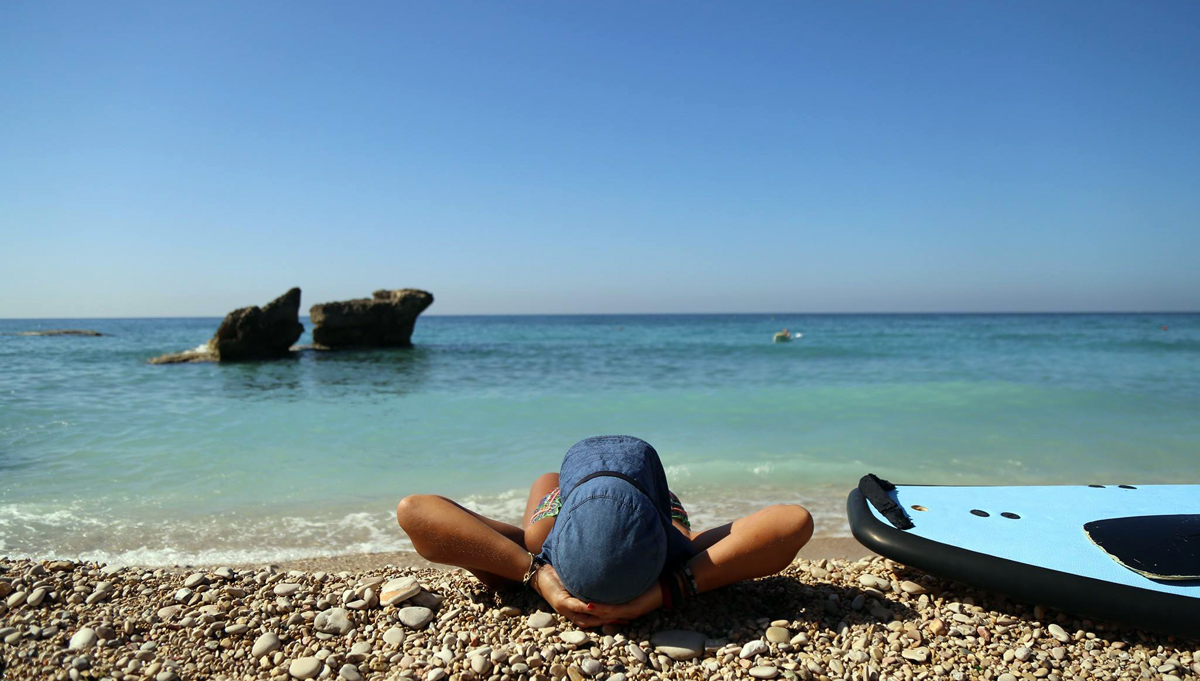 The crystal clear waters of Batroun can be enjoyed from a number of beach resorts, including the trendy Bonita Bay (+961 76 744 844), Pearl Beach (+961 6 743941) and White Beach (+961 6 742505) – a stretch of tiny white-pebbled waterfronts with the best windsurfing in the area. At Pierre & Friends (+961 3 352930), "laid back" is a way of life. Watch the waves crash on the rocky shore with a bottle of beer, and soon enough you'll find yourself in the middle of a full-blown beach party.
And while most believe beaches to be summer-exclusive destinations, Batroun's fall weather actually makes them perfect for a perfectly-cooled, breezy day.
Tour the wineries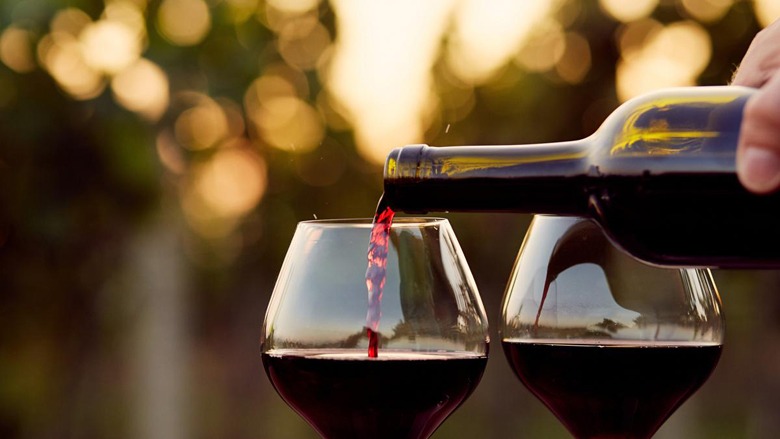 Follow La Route des Vins du Nord, a wine trail that passes by the northern Lebanese wineries Batroun Mountains (+963 3 928299), IXSIR (+961 9 210023), Adyar (+961 9 926950), Atibaia (+961 1 584 555), Aurora (+961 3 295458), Coteaux de Botrys (+961 6 721300), Domaine S. Najm (+961 3 524425), Chateau Sanctus (+961 3 661699), and Clos du Phoenix (+961 3 271 672). IXSIR's winery, Seigniorial House, located in the hills of Batroun, won the CNN Green award for its completely sustainable facility.
Hit the water
Batroun is infamous for its gangs of surfers aptly called "Pirate" and "Hurricane" who access the area's prime surfing spot through Blue Bay. This area is also great for windsurfing and bodyboarding. For formal instruction, White Beach, Batroun Water Sports (+961 3 156402), and Colonel Reef (+961 6 743543) offer windsurfing lessons
Divers can explore the deep blue sea with Pure Tech Diving Facility (+961 3 688666) at the San Stephano resort. Most Batrounis can sail before they can walk and the Lebanese Yacht Club and Sailing School (+961 6 741841) caters to everyone from beginners to professional sailors of all ages.
Taste the food
Batroun is famous for its lemonade, so a tall glass is a must from Chez Hilmi (+961 6 740068) or Limonade Tony Daou (+961 6 741564). One of Batroun's unofficial landmarks is Chez Maguy (+961 3 439147) next to the Makaad el Mir site. If you're looking for the quintessential Batroun experience, then Patisserie RIM (+961 6 740 121) is the place for you. Being the oldest lemonade spot, it holds a special place in most locals' hearts.
Start your day with a delicious breakfast at Manouchet Merchak (+961 6 740010). The place serves all kinds of manouche, including zaatar, cheese and spinach.
Le Marin's (+961 6 744016) seafood and views are unbeatable, but the true taste of Batroun can be found at Batrouniyat (+961 6 744510), an old stone house turned into a restaurant/pantry house with homemade preserves, olive oil and regional specialties.
Batroun has also earned a name for itself in the beer brewing industry in recent years, with Colonel Brewery and Distillery's (+961 6 743543) success shining at an international level.
Party until dawn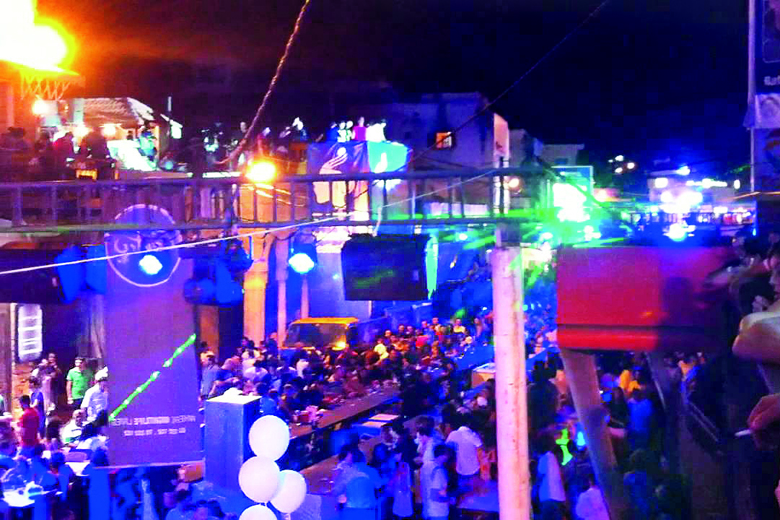 Batroun's nightlife is giving Beirut a run for its money. Its main street is lined with plenty of pubs and nightclubs to choose from. Landmark clubs include Taiga (+961 3 499408), Pierre and Friends and X-Ray (+961 76 466664).
Stay for a while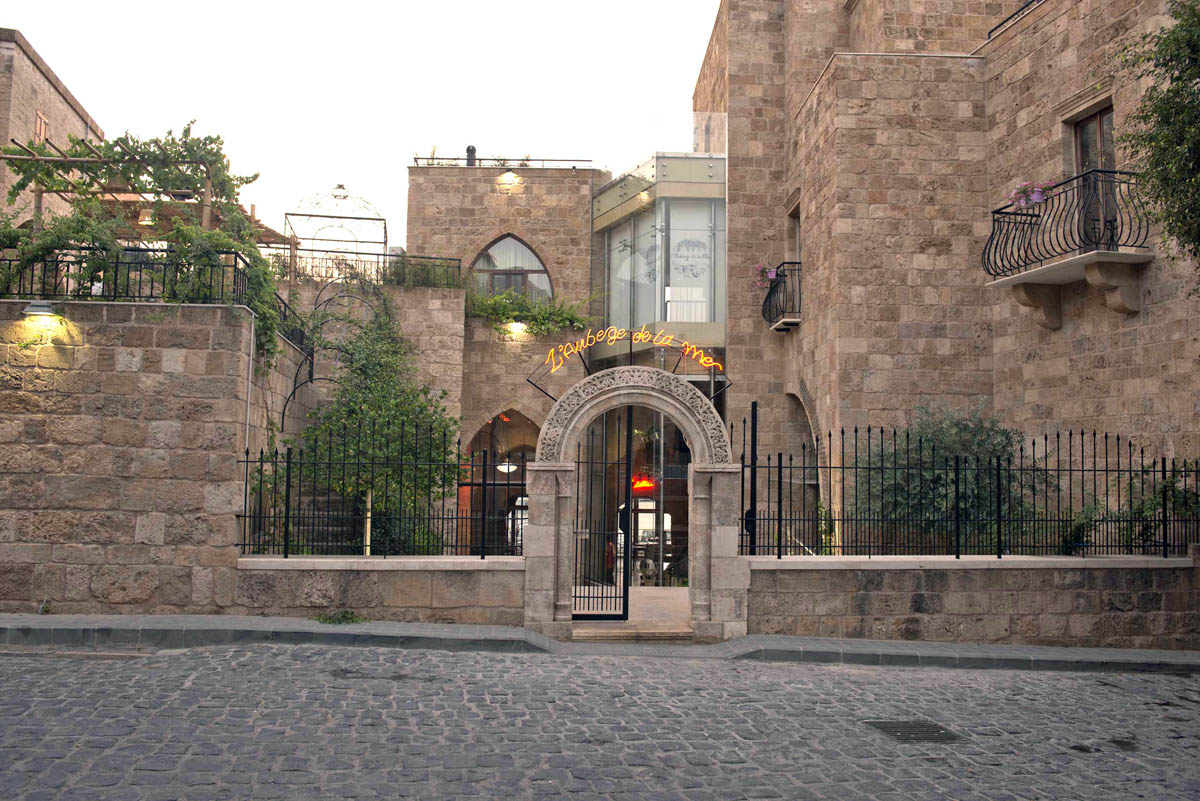 Turn your day trip into a weekend getaway at one of Batroun's beach resorts. Aqualand (+961 6 642366) and San Stephano Resort have plenty of activities to choose from. For a more luxurious stay, bask in the sunlight at L'Auberge de la Mer (+961 6 740 825), or in Batroun Village Club's (+961 6 642366) infinity pool or stay in a quaint cave room – an old house transformed through modern amenities. Nestled in a little valley overlooking the Mediterranean, Beit Al Batroun (+961 3 270049) is a haven of peace, a countryside retreat on the Lebanese sea coast.
Tour the churches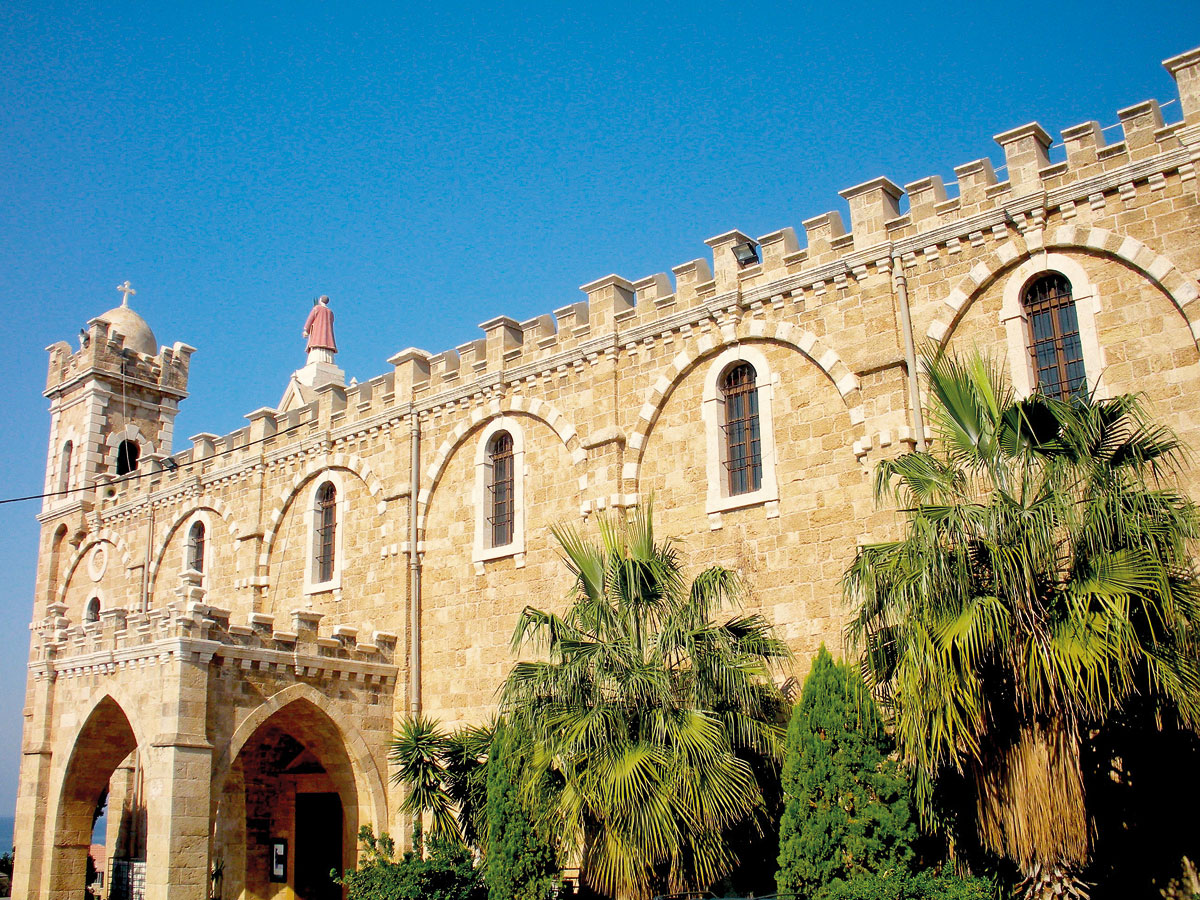 On the north end of Batroun overlooking the old harbor is the Maronite Cathedral of St. Stephan (Mar Stefan). The 13th century Greek Orthodox St. George Church (Mar Gerges), with its impressive dome, is located nearby, as well as the tiny chapel known as Our Lady of the Sea (Sadiyat al-Bahr), which overlooks Batroun's sea wall.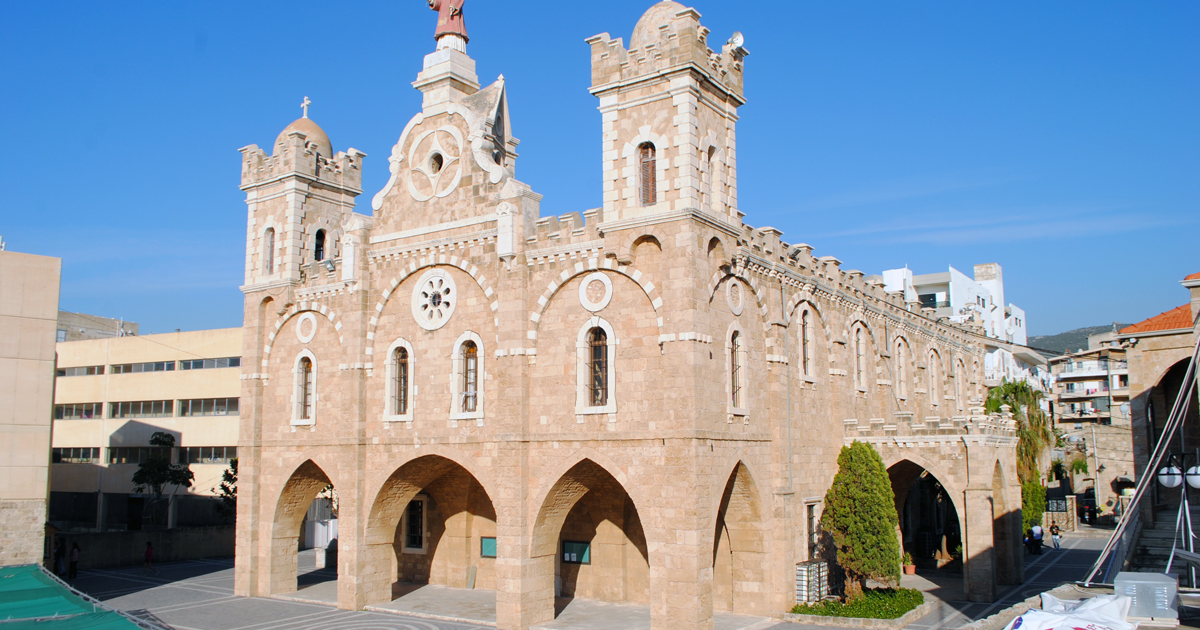 A short trip to Kfarhay to visit the Monastery of St. Maroun is well worth your time. Father John Maron, who many believe is the founder of the Maronite community in Lebanon, built the monastery to enshrine the relics of the saint including his actual skull and books dating back to the 15th century.
Live art
Through the winding mountain roads of Rachana, a scenic drive slowly transforms into an unlikely home for art. Deemed the "International Capital of Sculpture in Open Air" by UNESCO, the work on display and the subsequent notoriety is due to the famed Basbous family.
Streets lined with limestone, steel, aluminum, bronze, wood, cement and stone sculptures emerge from the ground, surrounded by wild daffodils.
Drive past the villas with creative gates to the open-air museum, where you'll find 60 years of artwork as well as Michel's one-story home, constructed entirely without any right angles. His widow Therese explains that the house was created so that he could "live inside a sculpture."
Article published on October 7, 2019
Article edited on June 14, 2021
Loading