Al Wadi Al Akhdar is taking us on tours of lesser-known green destinations around Lebanon. After visiting Jisr El Aarous, Ammiq, Kawkaba, Chahtoul, and Hammana, we have arrived in Jaj.
Located at an altitude of 1,500 meters above sea level, Jaj Cedar Reserve is considered one of the most treasured nature spots in Lebanon. Encompassing an impressive 200 hectares, its roots date back millennia.
The whole region was once covered with cedar trees and was even mentioned in the Bible.
Surrounded by beautiful trees, the Church of God temple was built in 1891 to bless and protect the cedar forest.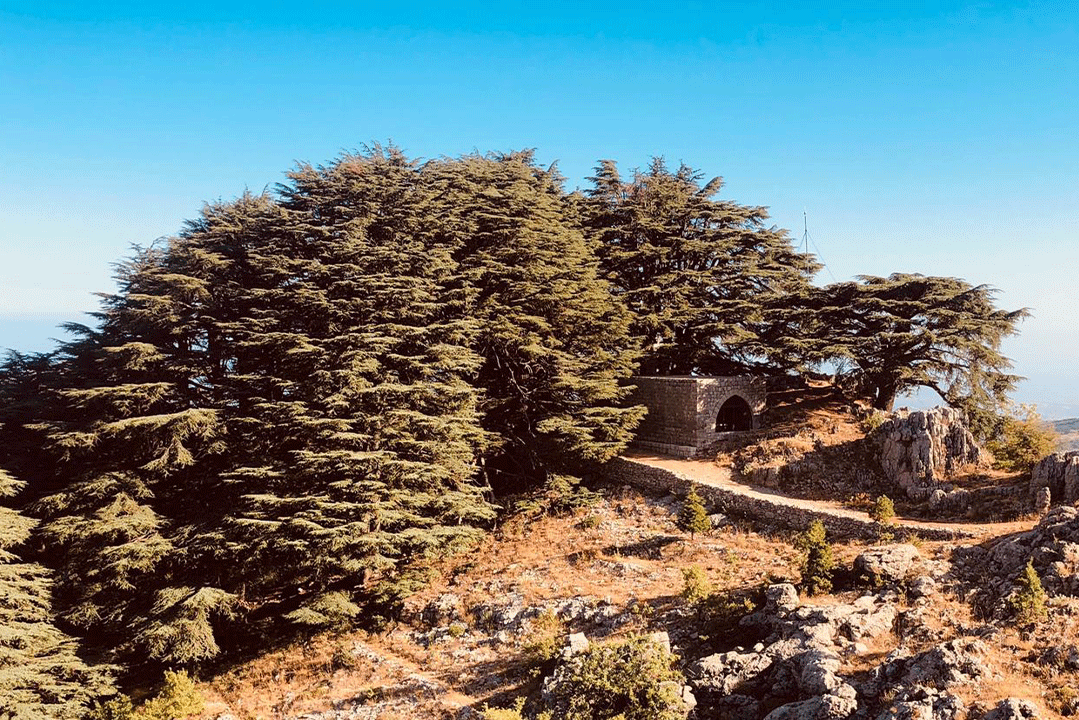 A stroll through the forest provides an eye-opening experience for visitors, where they can witness majestic cedar trees that stand tall and proud at the heights of Jaj.
Jaj is also a home to rich biodiversity, making it an ideal hiking destination. Butterflies, rare plants and flowers are commonplace.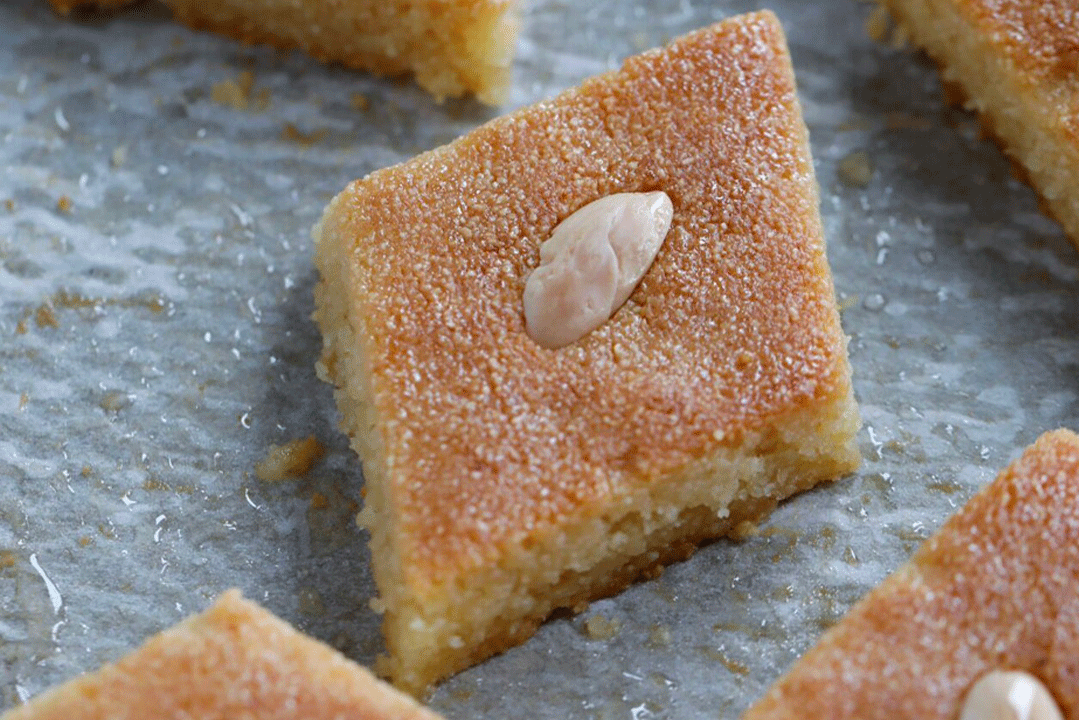 Namoura
After visiting the reserve, there's only one thing left to do: try the local namoura. The sugary treat is widely known across Lebanese villages, especially in Jaj. Topped with almonds, baked and then soaked with an aromatic sugar, this dessert should not be missed.
Ingredients
3 cups semolina flour (coarse)
1 cup semolina flour ferkha (fine)
1 cup melted butter
1.5 tbsp. baking powder
1 cup sugar
1/4 cup plain yogurt (regular)
1 cup unsweetened condensed milk (warm)
3 tbsp. Al Wadi Al Akhdar orange blossom water
2 tbsps. Al Wadi Al Akhdar orange tahini paste for rubbing the tray
1/2 cup almonds (peeled and halved)
Sugar syrup
2 cups sugar
1 cup water
1 tsp. lemon juice
1.5 tbsp. Al Wadi Al Akhdar orange blossom water
Preparation
1. Prepare the simple syrup ahead of time. Mix the sugar and water well until the sugar dissolves. Bring the mixture to boil and then lower the heat to medium, let it simmer for 5 minutes. Add in the lemon juice and Al Wadi Al Akhdar orange blossom water and simmer for another 2 minutes. Turn off the heat and allow the syrup to cool down.
2. In a separate bowl, mix the sugar, semolina and butter. Pour in the milk, Al Wadi Al Akhdar orange blossom water, baking powder, yogurt and mix on low speed for 1-2 minutes until it forms a thick batter.
3. Cover a nonstick pan with parchment paper. Brush with Al Wadi Al Akhdar orange tahini paste on the paper and then pour in the batter. Spread out the mixture evenly.
4. Wait for an hour then cut out the namoura into square or diamond patterns.
5. Bake the namoura in a preheated oven (350 degrees) for 30-40 minutes until the edges start to brown.
6. Obtain a golden top by turning on the top broiler of the oven for a few minutes.
7. After removing the tray from the oven, pour 1¼ to 2 cups of sugar syrup — depending on the level of sweetness you desire — evenly over the namoura while it's still hot.
8. Cool before serving
Stay tuned for the next green destination with alwadi.com.
Loading