Al Wadi Al Akhdar continues on taking us on trips to see the Lebanese greenery. After visiting Jisr El Aarous, Ammiq, Kawkaba, Chahtoul, Hammana, Jaj, and Bentael, our next stop is Nahr El Joz.
Originating from two springs above Tannourine is Nahr El Joz; head to Batroun, it's 11 kilometers up from there. Its altitude ranges between 250 and 300 meters, it is surrounded by walnut trees; from which the name of the river was given and it's a great place where you can discover old water mills and cross bridges.
Nahr El Joz valley was considered the only possible way for armies to reach Batroun and it is thought that the Msaylha fortress was built by our ancestors to protect Batroun.
To go to Nahr El Joz is to hike! Three hiking levels are available and from which you will choose depending on your preferences. Go during the spring; that's when you get the best experience out of it; you can see a colorful diversity of flowers and the river's water flows dynamically.
You will feel peace, freshness and serenity in this beautifully untouched scenery while checking the Orthodox monastery and our Lady of Kaftoun which is carved into rocks amidst olive and orange trees. Do not miss out on such beauty.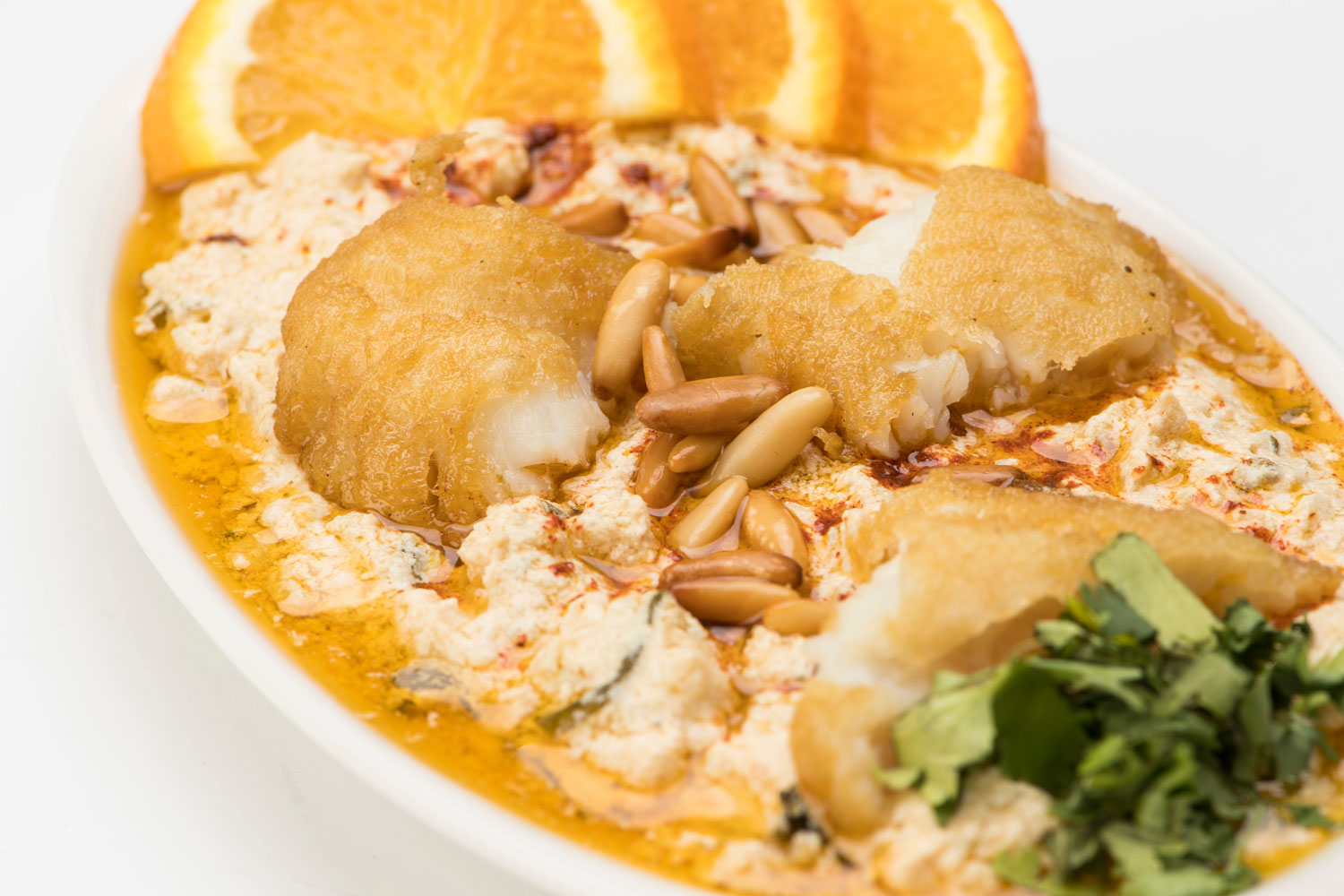 Lebanese Tajine 
To visit Nahr El Joz is not only to explore it, but also to try its Tajine, an exquisite taste of fish that is worth your while. It originates from different countries, one of which is Lebanon. Try it at a restaurant or do it at home – it's easy!
Ingredients 
1 kg fish fillets
1 lemon, cut in slices
4 medium onions, sliced
4 tablespoons raw pine nuts, roasted
4 tablespoons lemon juice
4 tablespoons Al Wadi Al Akhdar olive oil
6 tablespoons vegetable oil
1 teaspoon salt
For the tahini sauce
1 cup Al Wadi Al Akhdar tahini paste
2 cloves garlic, crushed
8 tablespoons lemon juice
1 teaspoon salt
Preparation
Prepare aluminum foil big enough to wrap the fish. Coat the foil with 2 tablespoons of Al Wadi Al Akhdar olive oil then add the fish fillets.
Top the fillets with lemon slices then pour lemon juice and the rest of the olive oil. Season with salt.
Wrap the fillets in aluminum foil then in an oven tray.
Preheat the oven and cook the fish fillets for 10 min. After that, turn them to the other side and let them cook for another 10 min.
Once done, let the fish fillets cool outside the oven.
For the tahini sauce, liquefy the Al Wadi Al Akhdar tahini paste in 3/4 cup of water. Mix well so it has a liquid texture. Add crushed garlic, lemon juice and salt. Mix well so that all the ingredients have the same texture.
In a pan, heat the vegetable oil and fry the sliced onions until they become tender, then remove it.
Cut the fish fillets into large pieces and then into a serving dish. Add the amount desired of tahini sauce over the fish, fried onions and roasted pine nuts.
It can be served at room temperature or cold. You can also eat it with pita bread.
Stay tuned for the next green destination with alwadi.com.
Loading