Summer is approaching, and we have put together a list of the top coastal destinations to help you bask in the warm sun and sea breeze. 
1- Kfaraabida
Make Kfaraabida your first stop when heading to Batroun. Those seeking a tranquil getaway from crowded and noisy shores will enjoy sunbathing and taking a dip here.
2- Selaata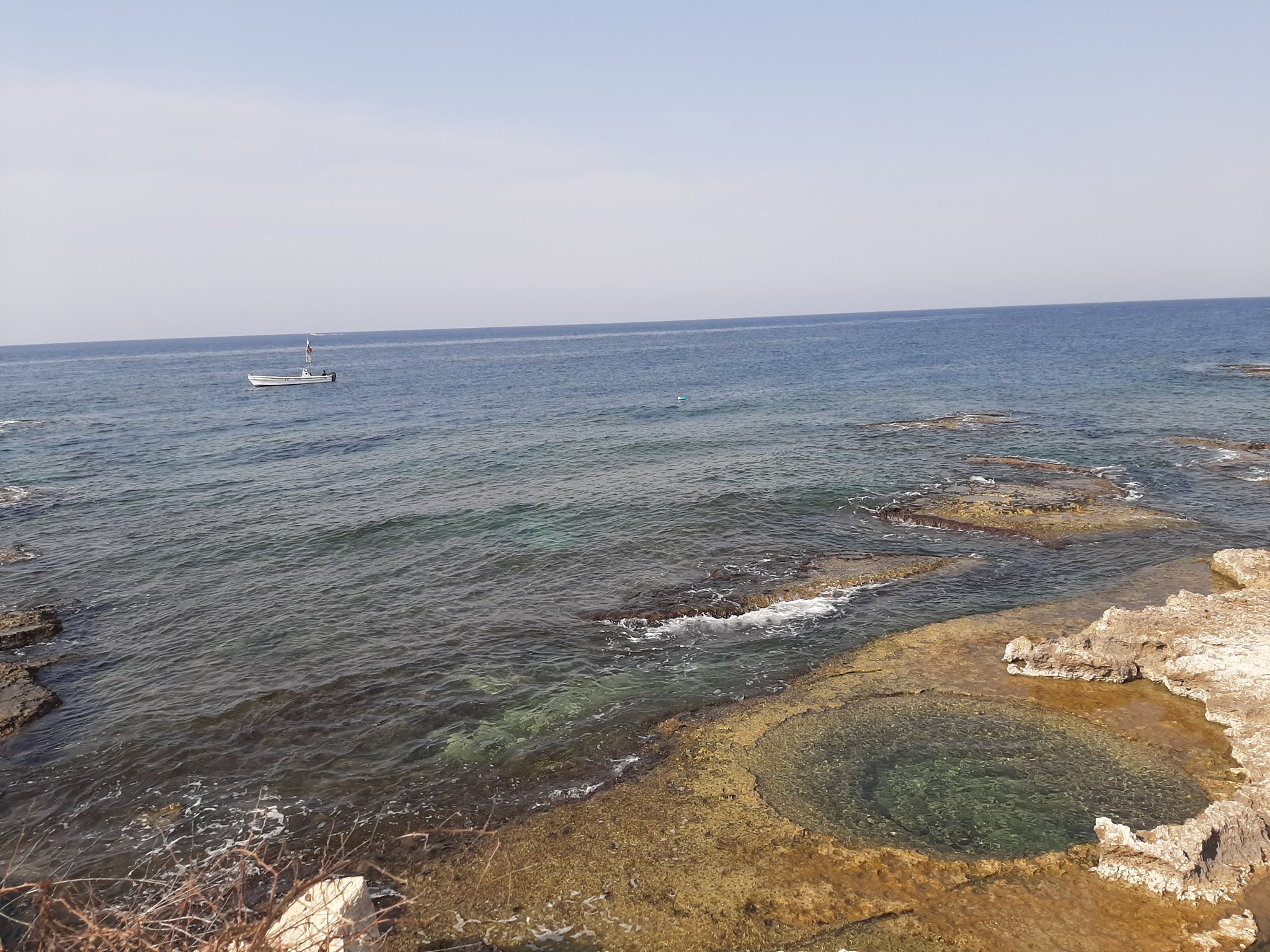 Situated in Keserwan, Selaata is a well known for its clear waters and laid-back vibe. The fishing harbor is lined with colorful boats, and you may even try your hand at fishing.
3- Chekka
Chekka, a quaint coastal town, is renowned for its 12th-century Crusader castle. Take a stroll through the traditional souks and markets, and admire the picturesque views of the surrounding mountains. On your way to Chekka, visit the Nabu Museum (+961 6 541 341), where you can see a remarkable collection of Bronze and Iron Age artifacts from the Roman, Greek, Byzantine, Phoenician and Mesopotamian ages. 
4- Batroun
Experience the true essence of summer in Lebanon by visiting Batroun. From mouthwatering meals to fantastic beaches, Batroun has it all. While you're there, make sure you try the famous lemonade.
5- Byblos
Byblos does not need an introduction. Discover the historic city walls, stroll through the cobble-stoned souks and marketplaces, and relax on its sandy beaches. 
6- Halat
Discover the hidden treasure of Halat this summer, a charming gem located just a short five-minute drive from Byblos. Packed with an array of resorts, pristine beaches and a myriad of food options, Halat offers a perfect day-long adventure from sunrise to sunset.
7- El Mina 
El Mina offers a complete package of exciting activities. Start with a traditional Lebanese breakfast followed by a boat ride to the nearby islands (Rabbits Island | جزيرة الأرانب ). Once you are back, you can wander around the colorful streets of El Mina and enjoy a delicious seafood lunch at one of the many restaurants.
Further reads: The Exotic Islands of Lebanon
8- Al Qalamoun
Located just five kilometers south of Tripoli, Al Qalamoun is home to a number of idyllic beaches that are ideal for those looking for some time away from the crowds.
9- Tyre
The ancient city of Tyre is renowned for its immaculately preserved Roman ruins, such as the Hippodrome and the Roman Necropolis, as well as its soft sandy beaches. Take a stroll around the old souks and markets, indulge in some authentic Lebanese cuisine, and head to the port at sunset for a breathtaking view of the colorful scenery and fishermen returning from their day's work.
Further reads: Two Days in Tyre
10- Saida
With a lively coastal ambience, the historic city of Saida boasts a number of landmarks, including the iconic Sea Castle and the 14th-century Al-Omari Mosque. Its colorful souks, where traditional handicrafts can be found, draw in visitors from far and wide. With a perfect blend of history and modernity, this city is an ideal destination for a summer getaway like no other.
11- Naqoura
Naqoura is renowned for its picturesque coastline. Visitors can bask in the sun, take a dip in the sea and enjoy picnics with uninterrupted sea views. Thanks to its abundant marine life and underwater attractions, Naqoura is also a popular destination for snorkeling and diving.
12- Anfeh
About an hour and a half from Beirut, the village of Anfeh grew in popularity due to its clear turquoise waters. Its unique rock formations, natural pools, seafood delights and white and blue chalets are reminiscent of the Greek Islands. 
13- Damour
Damour boasts an array of exciting water activities, such as paddle-boarding, swimming and jet skiing. Spend your day cliff diving and soaking in the sun or ditch the beach and head to a nature reserve or discover its history by visiting the Jisr Al-Qadi, a bridge that was built by Emir Zayn Eddine Al-Tannoukhi and later widened by the Ottomans in 1886. 
Loading